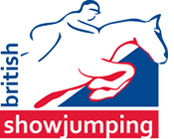 Tuesday, January 24, 2017
January 24, 2017

January 24, 2017

January 23, 2017

January 23, 2017

January 19, 2017

British Showjumping, the National Governing Body for Showjumping in Britain is currently seeking to appoint an experienced Administrator/Receptionist to work as part of The Membership Team at their office based in Meriden, West Midlands. Looking after the sport in Great Britain, British Showjumping formulates the rules...

INTERNATIONAL PERFORMANCE AWARD
NILS D'HURL VENT, MANDY HALL & AMY INGLIS
Amy Inglis from Haywards Heath, West Sussex and Nils d'Hurl Vent's victory in the Grand Prix at CSIP Barbizon has been voted 'Performance of the Month' for April. Amy riding Mandy Hall's ten year-old bay gelding Nils D'Hurl Vent jumped two foot perfect clear rounds to take the victory from fellow Brit Emily Roe. The Performance of the Month Award is an amalgamation of the former Showjumper and Owner of the Month Awards, and recognises the achievements of not just our riders, but our horses and owners too. Chairman of British Showjumping's International Committee Clare Whitaker commented: "It gives me great pleasure to award...
read more »