CoverMyWheels to support the British Showjumping Business Partnership
Tuesday 14 November 2017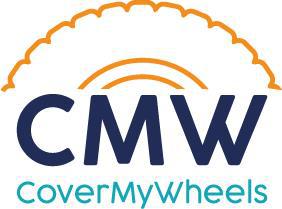 The newest entrant to the UK horsebox breakdown market, CoverMyWheels, has joined forces with British Showjumping to not only support the British Showjumping Business Partnership, but to also introduce their new roadside assistance packages to the equestrian market. Their specialist packages cover the horse, horseboxes, towing vehicles and horse trailers.
Matt Wainwright, Sales Director at CoverMyWheels, commented "Hearing of horses being left stranded after a breakdown, I launched CoverMyWheels horsebox breakdown membership. We make the safety of the horse and their owner a priority in a breakdown emergency.
"We're delighted that British Showjumping has stepped in to help us get the message to horse owners that we're here to protect them, their horse box and their horse.
"Owners and their horses are taken to safety quickly, with specialist transportation, to addresses of their choice. Then, the vehicle will be taken for repair."
Offering the highest standard of breakdown cover and nationwide recovery, CoverMyWheels ensure that a member of the equine department is on call 24 hours a day, 7 days a week, 365 days a year.
CoverMyWheels offer competitive prices, with horsebox breakdown membership from £110 and horse trailer breakdown membership from £52. Their nationwide network of transporters includes many of the top professional and national transporters in the industry, all of whom are required to meet DEFRA and DVSA minimum regulations. Subject to terms and conditions, their breakdown offer includes:
Horsebox breakdown membership from £110
Horse trailer breakdown membership from £52
Equicar membership covering your towing vehicle as well as your horse trailer from £115
A nationwide network of experienced, mechanical agents who will be there for you in an emergency
Exceptional customer service, with a real person on the end of the phone, keeping you informed of progress throughout your breakdown
Replacement horse transport if your vehicle can't be fixed at the roadside (no low-loaders or lorry towing)
Maria Haig, Head of Communications at British Showjumping, added "The service offered by CoverMyWheels is without doubt a much needed one as is the awareness that some breakdown services will only recover the vehicle and not the horses in it. I trust that through our partnership we can start to address this fact and ensure that no-one has to needlessly deal with the stress of having to find their own solution to get their horses home should a breakdown occur."
To find out more about CoverMyWheels, visit www.covermywheels.com or get in touch with the team on 0800 0721 203.