Great Britain deliver five clears to finish 5th in St Gallen Nations Cup
Sunday 03 June 2018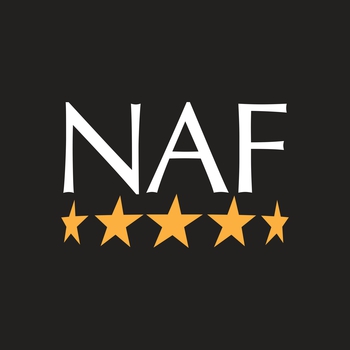 It was a fifth place finish for Great Britain, riding under the title team sponsorship NAF UK, in this afternoon's CSIO 5* Nations Cup competition in St Gallen, Switzerland despite the team posting five incredible clear round performances.
This, the first point scoring leg of the series for the British Team in European Division 1, could have gone better in terms of their finishing position. However with two of the team delivering double clears and another posting a clear in the second round the season ahead certainly looks promising in terms of horsepower.
First Round
William Whitaker from Huddersfield, West Yorkshire with the 14 year-old bay stallion Utamaro d'Ecaussines owned by Ludwig & Yasmine Criel couldn't have been a better role model to use as pathfinder. Their foot perfect clear within the 78 seconds allowed saw Great Britain off to a brilliant start.
Sam Hutton from Walton-On-Thames, Surrey with Happydam, an 11 year-old chestnut stallion owned by Equimie BVBA didn't have the best of first rounds. A total of 17 penalties saw Great Britain very much hope that this round could be the discard score where only three of the four scores count in each round. Happydam appeared to be just a bit keen which resulted in an early front pole at fence two being lowered followed by three others on the way round the course before finishing just outside the time allowed to pick up a further time penalty.
Holly Smith from Loughborough, Leicestershire with her own 9 year-old British bred bay gelding Hearts Destiny looked extremely impressive in the first round. This was a debut appearance on a 5* Nations Cup team for Hearts Destiny and he couldn't have looked more comfortable with it. Making the course look effortless they jumped a scopey clear to return home within the time to give Great Britain another penalty free round.
Louise Saywell from Retford, Nottingham with Golden Wave OL, a 10 year-old grey mare owned by Prince Sultan Saud took the role of anchor and carrying the pressure of knowing they needed to put in a solid performance to ensure that the 17 earlier penalties could be discarded. Golden Wave, also making her debut on a team, looked settled as they started off with the only error being at the first section of the combination, a vertical, which fell to give 4 penalties. However, riding towards the open water their fortunes changed with the mare suddenly putting down before looking extremely unsettled. Louise, who did well to stay on, sat quietly just giving Golden Wave a chance to take stock before asking her to come at it again. However, another stop at the water saw them unfortunately eliminated.
For Great Britain, it now meant that despite two clears being achieved the 17 penalties picked up by Sam would need to be included. This meant that at the end of the first round Great Britain sat in 7th place behind France, Switzerland, Belgium, Brazil, Spain and Germany who sat 1st to 6th place respectively.
Second Round
William and Utamaro couldn't have looked better matching their first round in terms of style and performance with them breaking the finish line clear again giving them a notable double clear performance. Utamaro, who has been a mainstay of the British Team for a number of years, looks to be getting better and better and today he really showcased the tremendous partnership he has built up with William during the past few years.
For Sam and Happydam, their second round saw them come back into the arena with a much better balance and rhythm resulting in them returning home with a penalty free. The smile on Sam's face said it all as having not had the best of first rounds he would have been absolutely delighted that Happydam came back and had the chance to prove his talent in the way that he did.
Holly and Hearts Destiny were as impressive in the second round as they were in the first. A really good clear with them taking on the course as effortlessly in the second round as they did in the first saw them post the second double clear for the team. Our fourth and anchor rider for the team, Louise Saywell, didn't come back in the for the second round having been eliminated in the first.
This saw Great Britain move up two places into 5th position as the competition drew to a close. It was certainly a competition of mixed fortunes which played out right to the wire with the final riders deciding how the final line up was to look. It was Spain and Brazil that moved down into 6th and 7th position on 20 and 21 penalties respectively.
France, who held the lead from the start, finished with the win on zero penalties whilst the home nation, Switzerland, took 2nd with 8 penalties. Belgium took 3rd position on 13 penalties with Germany on 16.
Talking afterwards World Class Performance Manager for Showjumping, Di Lampard, commented "We have certainly had all the dramas and emotions of showjumping this week. However we came away with five clear rounds and points for 5th place. It was on ok start to the league while trying some new partnerships at this level and we are now fully focused on Rotterdam".
For full results: https://bit.ly/2LWpSKq
British Showjumping would like to thank NAF, title sponsors of the Senior Nations Cup Teams along with the Children, Junior and Young Rider teams.
NAF's premium range of Five Star brands include Superflex, Superflex Senior, PROFEET, Optimum, Magic, Oestress and Respirator Boost with quality at the heart of everything they do. They are a UFAS (Universal Feed Assurance Scheme), GMP+ (International Feed Assurance Scheme) and BETA NOPS (Naturally Occuring Prohibited Substances) accredited company and this enables them to guarantee full traceability on all the natural ingredients they utilise in their formulations, which are also selected in compliance with the FEI guidelines for Clean Sport. For further information, visit www.naf-equine.eu/uk/index.jsp.
The GBR showjumping teams are supported by the British Equestrian Federation's World Class Programme, funded by UK Sport through the National Lottery. The Programme focuses on identifying talent, developing potential and maximising medal-winning performances on the world stage.