Countdown to the National Junior Academy Championship Show
Thursday 11 July 2019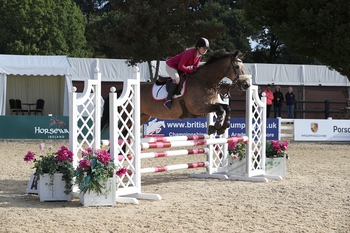 The extremely popular British Showjumping National Junior Academy Championships are now just one month away. The show which runs between between the 12 – 13 August 2019 at the National Agricultural and Exhibition Centre at Stoneleigh in Warwickshire offers both team and individual classes for all levels of ability.
Entries are still open and some stabling is still available so please do get your entries in as soon as possible so as to ensure that you can be part of the fun. The show takes place straight after the British Showjumping National Championships with competitors invited to arrive on Sunday 11th August so that they can enjoy two evenings of the social activities that will be taking place as well as soaking up the atmosphere of a truly great show.
Academies are typically represented from across the length and breadth of the country making it a superb two day championships giving some great competition to both watch and participate in. Classes start at just 70cm so there really is something for everyone.
For further information and how to enter visit https://bit.ly/2xJDXF0 . Should you have any queries you would like to discuss before entering please call 02476 698805 where a member of the British Showjumping Shows Team will be able to assist you.