Derbyshire Training Dates 2018 and 2019
Tuesday 18 September 2018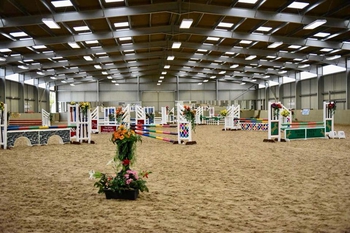 The following traning dates have been organised at Derby College with British Showjumping Coach Michael Potter:
9 November
11 January
8 February
8 March
12 April
These sessions wil be in small groups. £30/members and £35/non members.
Clear Round sessions will take place on 16 November and 7 December. 2 rounds with UKCC Level 3 coaches Richard Seals or Julia Hardy on hand if you need any assistance. £10/members, £15/non-members.
All sessions are open to members, non-members, juniors and seniors.
Please contact the Derbyshire Committee for further details and to book: bsarea21@outlook.com
Fees will be added to your online membership accounts.
The British Showjumping cancellation policy will apply but we will do our best to fill your space if you are unable to attend.
Please note that for all British Showjumping training, photos may be taken and shared on face book and the regional webpages. If you do not want your child to be included in these photos please let the Coach know on the day and please let your Academy Coordinator or Ruth McKiernan (East and East Midlands Development Officer- ruth.mckiernan@britishshowjumping.co.uk) know in advance of the training.