Dodson & Horrell 95cm National Amateur Second Rounds at Anvil Park Stud Equestrian Centre
Wednesday 31 October 2018
The Dodson & Horrell National Amateur Second Rounds at Anvil Park Equestrian Centre in Norwich, Norfolk saw competitors compete in the 95cm Second Rounds. Qualification for the Dodson & Horrell National Amateur Championships, held at Aintree Equestrian Centre in Liverpool during the 13th – 18th November 2018, was in everyone's sights.
Dodson & Horrell 95cm National Amateur Second Round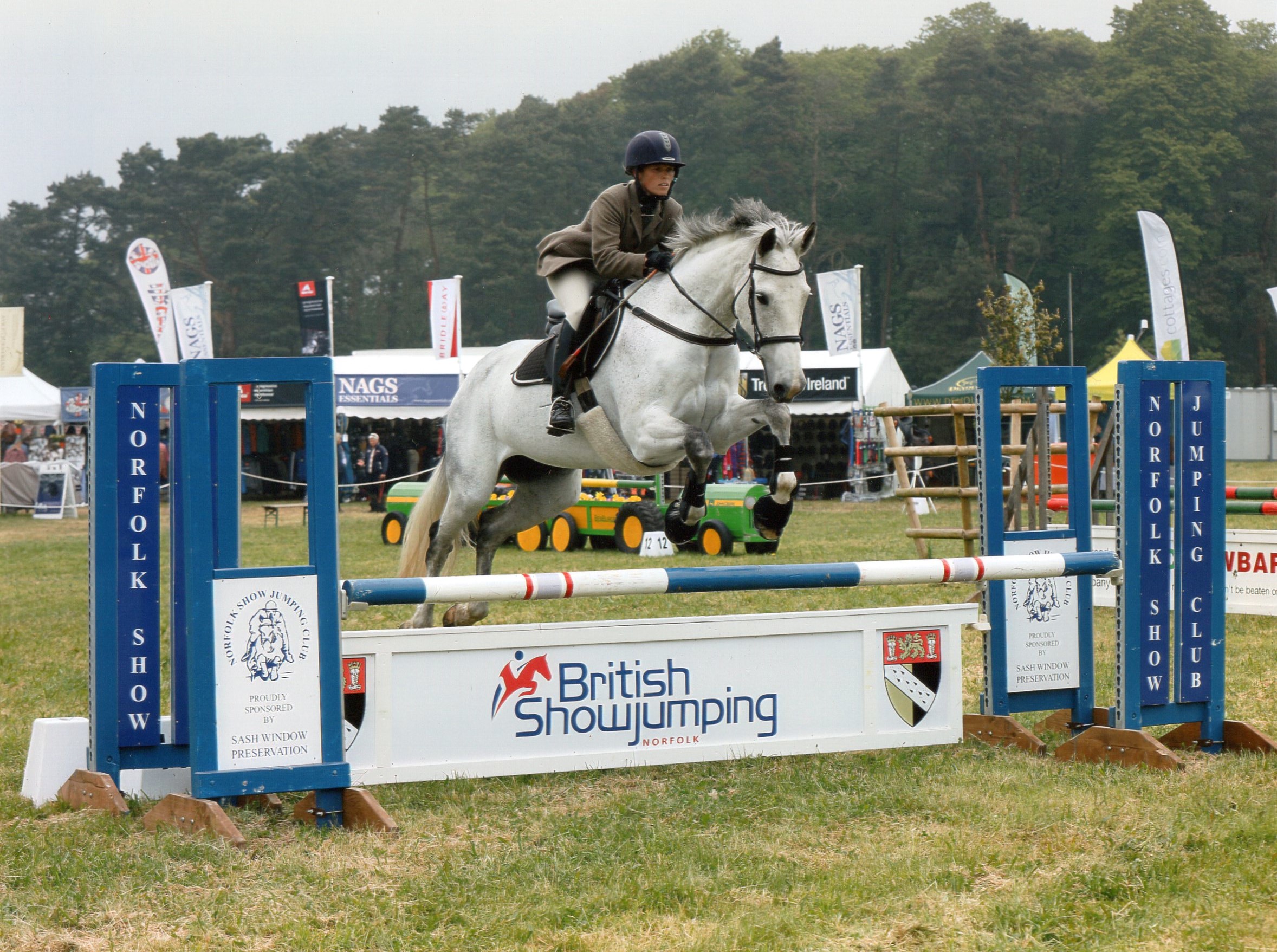 Lucy Price from Kings Lynn, Norfolk produced the sole double clear in the Dodson & Horrell 95cm National Amateur Second Round with Cool Courage.
Six combinations produced first round clears over course designer Toby Bancroft's 9-fence-track. Riding her own 14-Year-Old grey mare Cool Courage, Lucy produced a steady but accurate clear in the jump-off to take the victory.
Anvil Park Stud Equestrian Centre – Saturday 27th October 2018
Dodson & Horrell 95cm National Amateur Second Round Results
1 Lucy Price & Cool Courage – 0/0 – 52.96 seconds
2 Megan White & Waydeste – 0/4 – 40.63 seconds
3 Scarlett Baker & Mantanique – 0/4 – 46.67 seconds
4 Lily Wilson & Lady Daisy Dukes – 0/4 – 47.22
5 Neil Brandwood & Casinaa – 0/8 – 50.03 seconds
6 Scarlett Barker & Landor Paparazzi – 0/RET
NB: Qualifications will be updated pending official grading of results.
Dodson & Horrell:
Dodson & Horrell has been leading the way in equine nutrition for almost 80 years, pioneering manufacturing methods and promoting nutritional research. This year Dodson & Horrell has launched various new and improved ranges of horse feed, the Balancer Range and the Performance Range.
As official supplier of nutrition to Equestrian Team GBR since 2009 Dodson & Horrell works closely with the entire team to deliver nutritional advice to both the Performance and World Class Programmes.
In addition Dodson & Horrell supports a variety of top equestrian athletes who make up #teamdandh. The ambassadors play a vital role within the company by highlighting the quality of the feed and nutritional advice. Dodson & Horrell showjumping brand ambassadors are Geoff Billington, Jess Dimmock, Yazmin Pinchen, Lauren Hough, Joe Davison and many of the Whitaker family.
For further information, please visit www.dodsonandhorrell.com or call us on 01832 737300. For any further nutritional advice please call the Helpline on 0845 345 2627 or email enquiries@dodsonandhorrell.com.