NEXT Just For Schools 1.00m & 1.10m Finals
Thursday 08 August 2019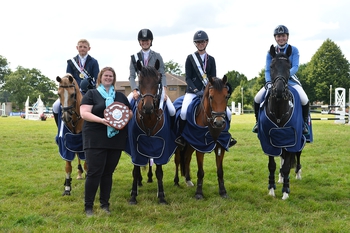 1.00m Final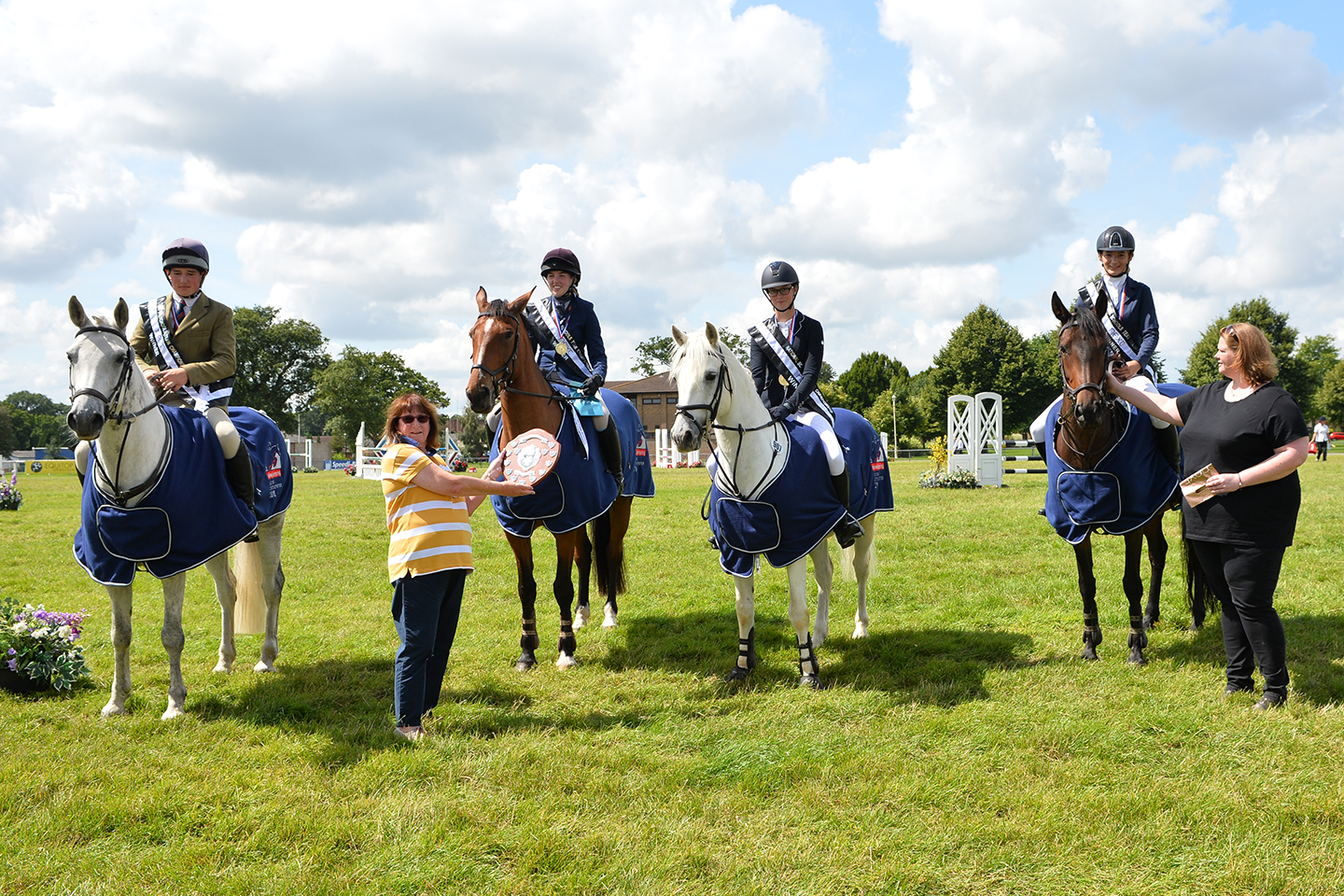 On day two of the NEXT Just for Schools Finals, it was the turn of the Hertfordshire based Berkhamsted Red team to lead the way in the 1.00m Championship. Finishing the first round with a fence in hand over the second team that also originates from Berkhamstead School, it was a determined final ride for 18 year old Rebecca Taylor, who is awaiting her A-Level results, that sealed the title win. The school are returning winners from last year but it was the turn of Rebecca's team mates Anthony Berry, Edie Mae Coles and Tamar Duncan to lift the 2019 crown. Team manager of five years Nicky Barton was "particularly pleased with the team today. Berkhamsted are an extremely active equestrian school and Rebecca has been part of the school teams since year 7. I'm thrilled that she has just made her last NEXT Just For Schools ride her first ever National win."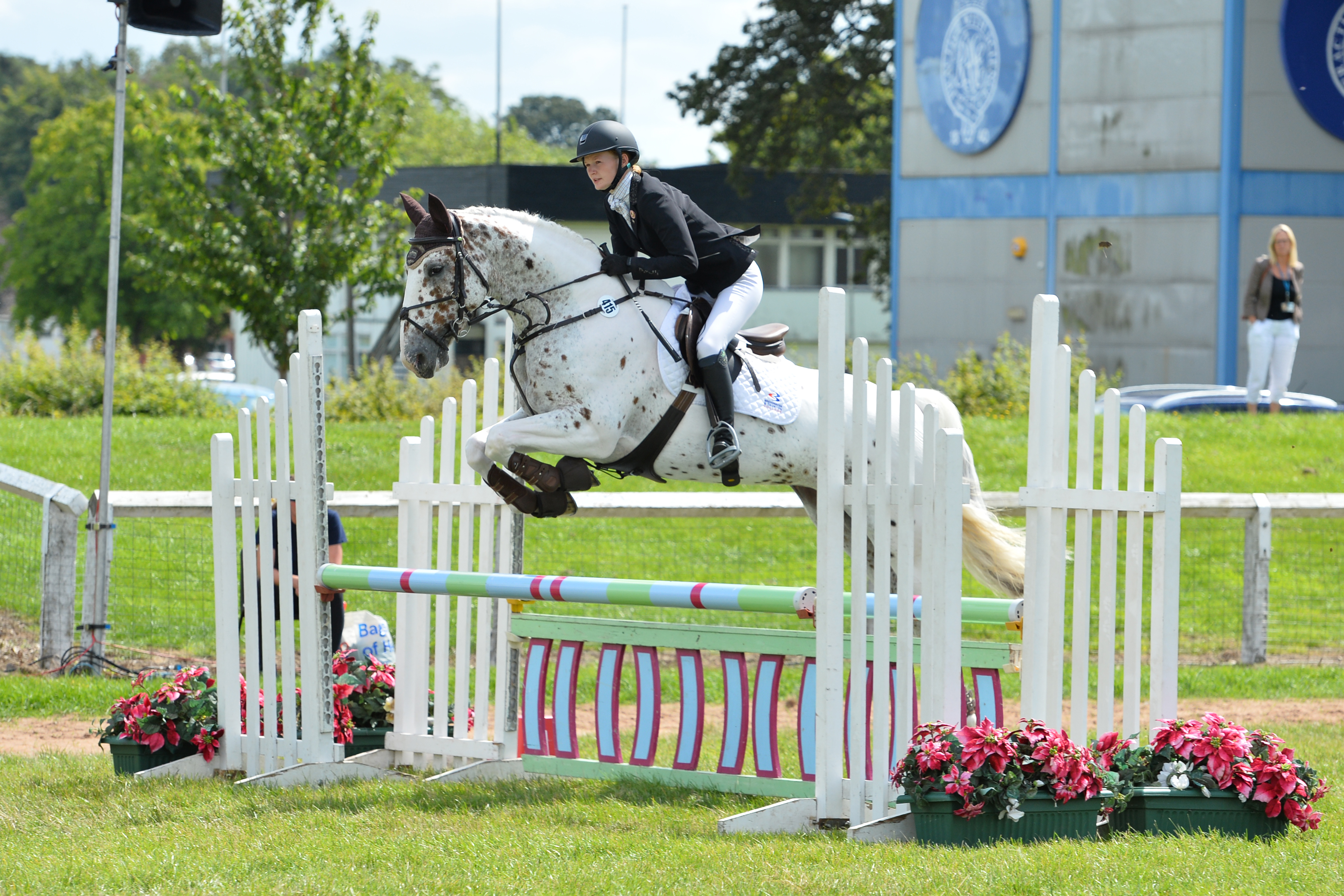 The individual title came down to the wire with Somerset based Alice Sandiford riding her own Sandstone Scalpins to victory over second placed Talia Clarke and Tirnaskea Graffa Master. A Horse Care Diploma student at Bridgwater and Taunton College, Alice "knew the time previously set was beatable so had to take the risk and trust 'Ruby' to use her big open stride" in order to take the title. Alice now turns her attentions to the Pony Club Championships next week where she will be representing the Polden Hills branch in not just the showjumping but also the eventing finals.
1.10m Final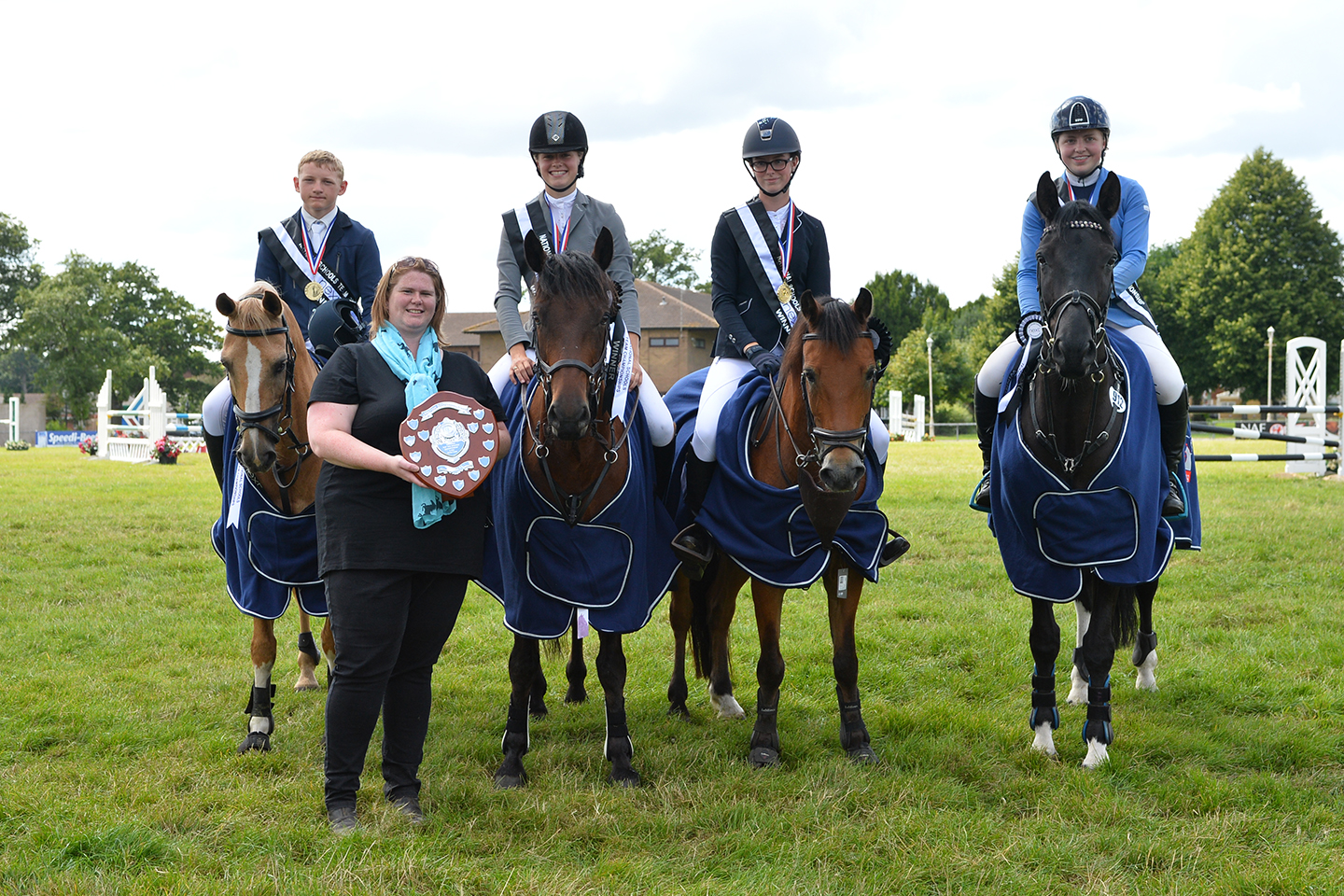 It was a reverse of fortunes in the 1.10m NEXT Just For Schools Final with the Berkhamsted team taking the win from fellow students Berkhamsted Red. Three team members Jake Barton, Harriet Beeby Wynn and Talia Clarke remain from the quartet that were victorious in the 1.00m final last year and were joined by Edie Mae Coles on her fathers Shappen Pilgrim. The team consisting of fully of ponies have now been together for sometime. Team Manager Nicky Barton was "thrilled with the progression the team have made and even more so to see the riders coming up through the levels. I know the school will be delighted."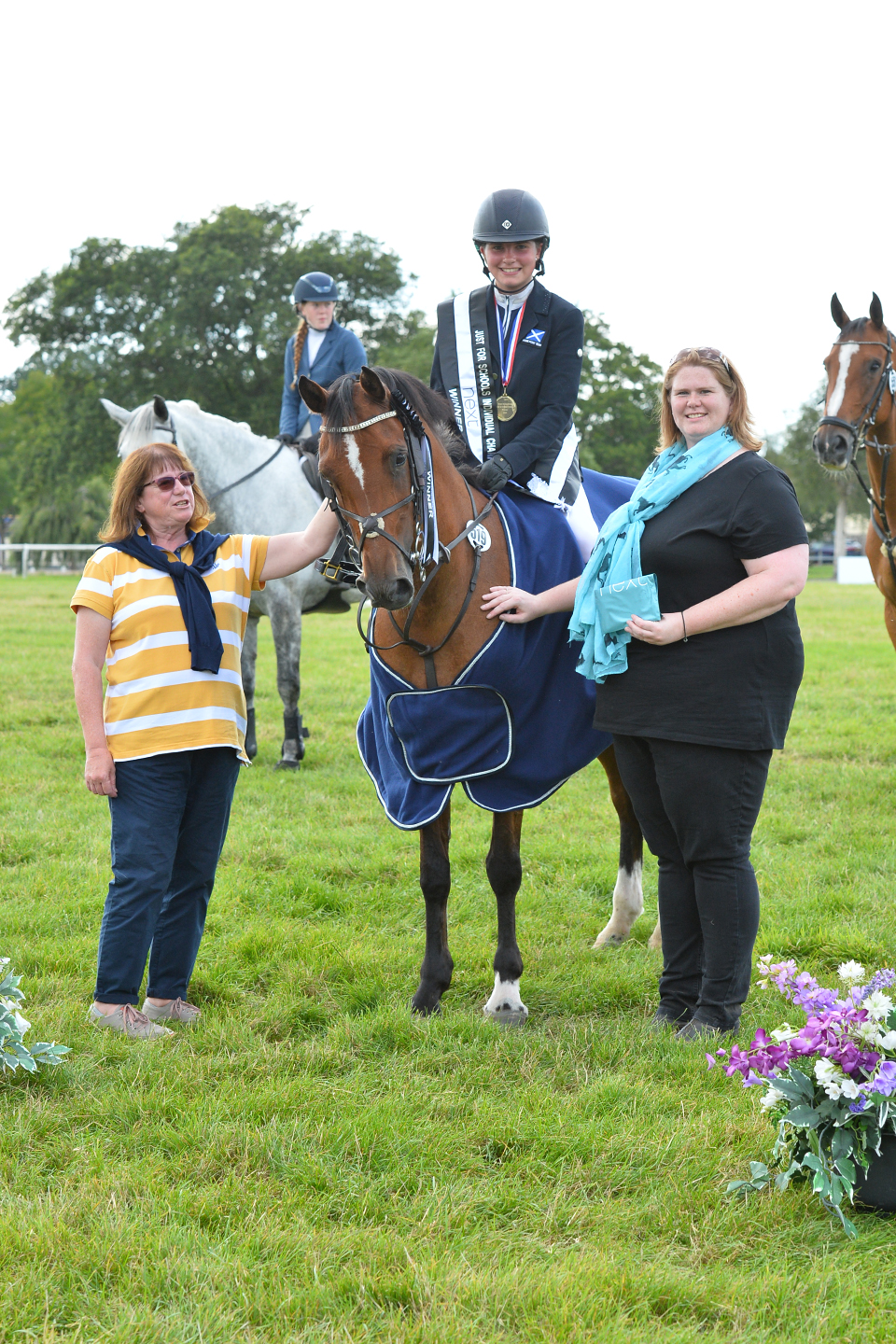 Maintaining their excellent run of form to take the NEXT Just For Schools individual 1.10m final was 15 year old Emma Woods riding her father's 148cm JA pony Harradene Jade. Bronze Medalists for the Scottish team at the recent Home Pony International, Emma was last to go in a two person jump off with Queens College student Molly Rucklidge abroad Tullagh Rose and left nothing on the table. In her last year in ponies, Falkirk based Emma was keen to "go out there and just go for it" before she heads to the Pony Club championships next week.
Image credit - 1st Class Images
NEXT:
NEXT....one brand with three ways of shopping. Over 400 stores nationwide, or from home with the NEXT Directory by phone and online. NEXT clothes and home furnishings are exclusively designed to offer style, quality and value for money with a contemporary fashion edge. Shop the latest women's, men's and children's fashion plus homeware, beauty and more. Next day delivery and free returns available. Shop now at www.next.co.uk/.