Senior National Club Championships 70cm, 80cm, 90cm, 1.00m
Friday 10 August 2018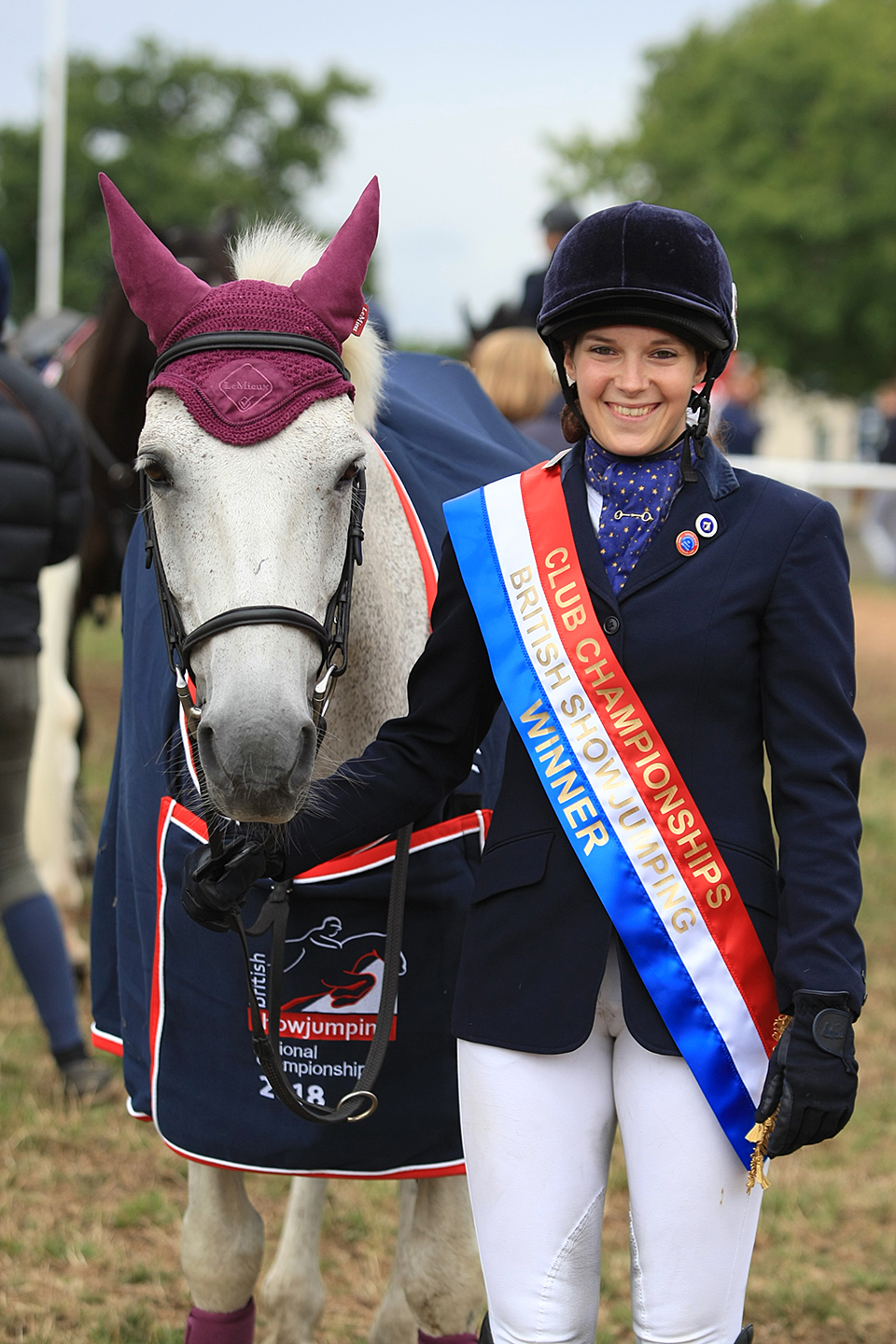 It was a brisk start to the day in Arena 3 for the British Showjumping National Championships 2018, Day 4. The course was set for the 70cm Senior National Club Championships which saw 17 horse and rider combinations try and take that overall Championship title. The eventual winner was 26 year old Cat Mayes riding Geronimo II who won in a time of 33.67 seconds. Travelling all the way from South West Wales, the 16 year old bay gelding was on top form despite the five and half hour journey he embarked on yesterday to get here. Cat has been riding Geronimo for eight years but has only owned him for the past three years: "I have more or less produced him myself over the last eight years, when I started riding him at the age of eight I had to go back to basics with him and start again. This is our first time at the British Showjumping National Championships and we are also competing in the 80cm class next. We have been working so hard to get here this season so I was so determined when we entered the ring. When I turned to fence 12 I thought I had knocked it down so I breathed a sigh of relief when it stayed standing. I'm so happy to even be here let alone to have won!"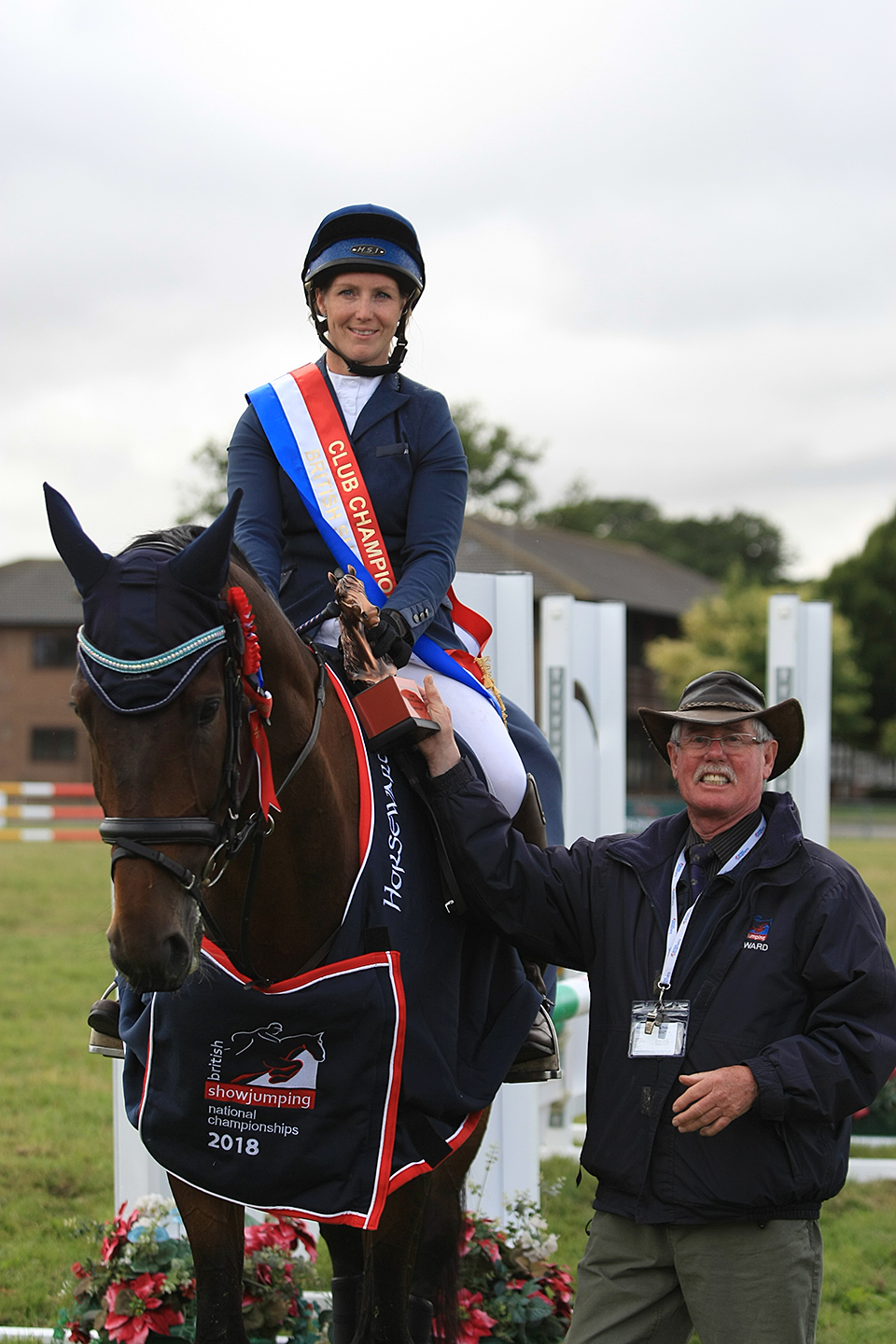 Into the 80cm Senior National Club Championship and the winner was Jane Courtney riding Dominant Van Slabroek whose stable name is Trojan. The Lancashire based rider won in a time of 32.57 seconds with 10 year old Trojan who she has been riding for two years. Jane won the 80cm in 2017 at BSNC: "It is great to be back and win the class again for a second time! We have only been competing together since April because when I first got him his pelvis was out and we took a while to come right. Trojan is extremely quirky and you really have to ride him every step of the way, but at 17.1hh he covers the ground really well.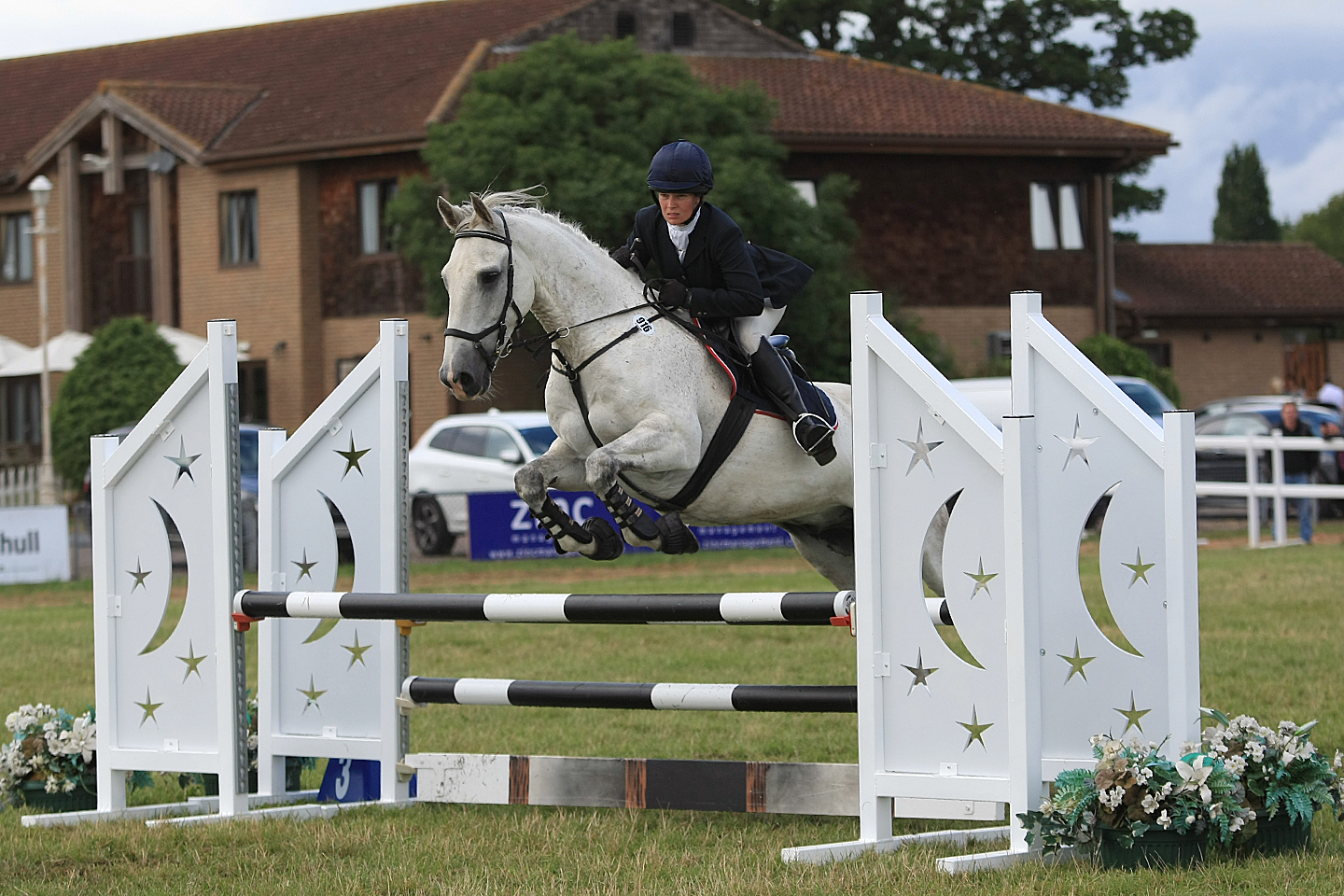 With the course having increased in height, Suzannah Engelmann took the Senior National Club 90cm Championship title riding 14 year old Lissin Rocket. Suzannah, who is from Cambridge, won the jump-off in a time of 30.96 seconds and explains how she is no stranger to BSNC: "We have competed here for the last two years in the Senior National Club Championships; in 2016 we won the 80cm & 90cm and then last year we won the 1.00m." True to his name, Rocket is constantly bouncing around and is ready to go: "He is a very fast horse and is comfortable doing tight turns and angles over fences, however, he is partially sighted in his right eye so I have to be very cautious but it never seems to cause us any problems."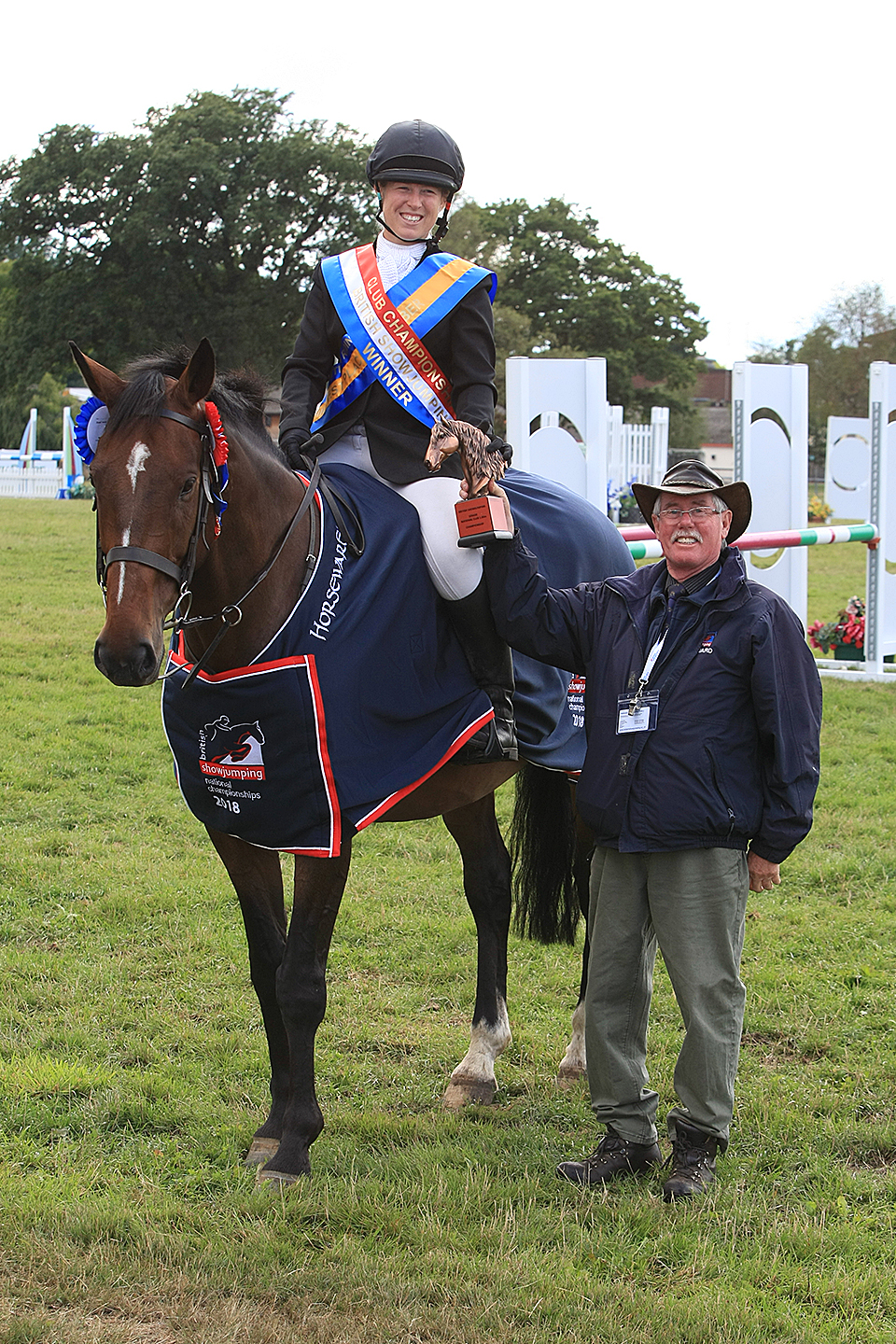 In the 1.00m Senior National Club Championship it was Rachel Dorrell who took the spoils with Buckaroo Bob, who is 14 years of age. The pair from Chessington were one of four riders in the Championship and with there being no clear rounds the winner was determined based on number of faults. Speaking of her win, Rachel commented: "I am extremely chuffed with how our round went, I couldn't be happier with Bob. We've been competing together for seven years now; my partner brought him for me as a four year old from Ireland. As well as showjumping we also enjoy hunting. He is extremely laid back and easy going and will do anything you ask of him. The plan for 2019 is to affiliate and hopefully be back at BSNC 2019 to compete in some affiliated classes."
The British Showjumping Club Leagues provide Club Members with the opportunity to not only focus on heading their regional league table within their chosen height category, but to also qualify for their respective Championship with the goal of claiming a National Championship title at the British Showjumping National Championships.
Club Membership is specifically for members competing between70cm – 1.00m with a focus on league points rather than prize money. The four height categories within each region for both horses and ponies are 70cm, 80cm, 90cm and 1.00 and there are a total of eight regions spanning the length and breadth of the country.
It is not only competitors who are guaranteed a fabulous day out, the British Showjumping National Championships also offers a great family day of exciting competition, hospitality and afternoon tea offerings and a retail shopping village. Entry for spectators wishing to take advantage of this fantastic show is free and parking is only £5 per car. For more information please go to http://www.bsnationalchampionships.com/ or call 02476 858205.
Image Credit: 1st Class Images