10ForTim Fun Run at RIHS
Wednesday 17 July 2019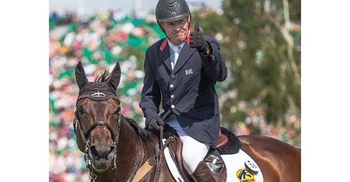 Hickstead are organising a Fun Relay at the end of competition on the Saturday at the Royal International Horse Show (27th July).
The Fun Relay is a fundraiser for the Tim Stockdale Foundation which has been set up by Tim's family to reinvest funds into the three sports that he adored; Showjumping, Golf and Cricket. Funds raised will be reinvested into the sports to help individual, Clubs or Academies that are in need of equipment or assistance with the investment into each of the sports being proportionate as to how they have been raised ie., the Golf Day that has been organised will invest into golf, the funds raised at Hickstead into showjumping.
Di Lampard and Maria Haig are supporting Laura Stockdale with the putting together of Stockdale teams and we will be fundraising collectively. We currently have two teams with a mix of people including myself, owners, riders, coaches, BS employess, friends and family.
The relay will see each team of ten do a lap around the perimeter of the international arena. Some will run, some will jog…and many will walk. It's more about just having some fun within the teams as well as enjoying a day at Hickstead. So far there are twenty-three teams participating made up from people like Nick Skelton & Laura Kraut, Will Funnell & The Billy Stud, John & Clare Whitaker, to name a few.
A bit more information on the fundraising can be found here should you want it.
https://www.justgiving.com/fundraising/stockyshufflers?fbclid=IwAR1NG45V9fj7es9L0dZ13Ld1RuiQ07nFBs5yoJANIAeTk_OP62y26OQwkdM