22nd Feb 2019 - BEF Equine Flu Update
Friday 22 February 2019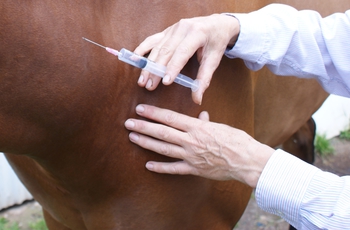 The British Equestrian Federation (BEF) continues to closely monitor the equine flu outbreak and notes the latest update from the Animal Health Trust that there have been positive tests in Yorkshire, Sussex, Gloucestershire, Hertfordshire and Kent.
Throughout this outbreak the BEF has urged equine owners to ensure their vaccination records are up to date. If it has been longer than six months since their last vaccination we strongly recommend discussing a booster with their veterinary surgeon.
The BEF continues to urge all competition and training event organisers to check the equine ID passports of all horses to make sure they comply with vaccination rules.
A number of event organisers have put extra precautionary measures in place – as they are perfectly entitled to. British Eventing have announced an updated vaccination policy for all their fixtures – effective from March 1st 2019. This will require all horses to have had a booster in the last six months and the injection cannot be given on the day of competition. There are more details on the British Eventing website. British Dressage and British Showjumping continue to strongly recommend that horses attending events have a booster if their last vaccination was more than six months ago.
The BEF continues to remind all participants that they should check venue requirements before they set out.