An update from the Jersey Academy
Wednesday 06 March 2019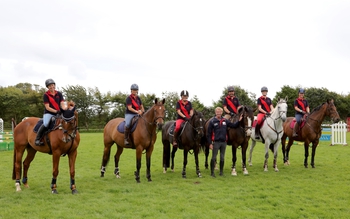 Another great weekend training with Paul in the sun last week, who'd have thought that seemingly innocent exercise of jumping on a circle on Saturday could have been so challenging (or maybe it was just me)!
Just a quick update on our forthcoming Academy activities
2 March Local coaches (a good opportunity to get some practice in before Sunday's heights competition)
9/10 March Paul Crago (this is nearly full – so please let Jo know asap)
9 March Academy supper at St Mary's Pub – an opportunity to have a chat with Paul and the academy team - please let Jo know if you would like to attend
23 March Local coaches (Spring heights comp on Sunday)
Spaces are filling fast from Paul's April visit – 20/21 April – so get your name down soonest. NB this is Easter weekend
Congratulations to our local coach, Ali Rogers, who has been flying the Jersey flag and successfully competing in Portugal alongside other Academy members, Abi Hosegood and Carolyn Rondel.
Penny is also looking forward to organising another dismounted session for our junior members in the Easter holidays – please keep an eye on the Academy FB page for an update.
As always, please arrange all your bookings via Jo and not direct with coaches so we can manage the numbers!
Your academy team
Jo, Julie and Sari