BRITISH SHOWJUMPING SPRING CHAMPIONSHIPS 2019
Monday 01 April 2019
An enjoyable four days under the Addington Equestrian team made for a successful British Showjumping Spring Championships at the popular Buckinghamshire venue.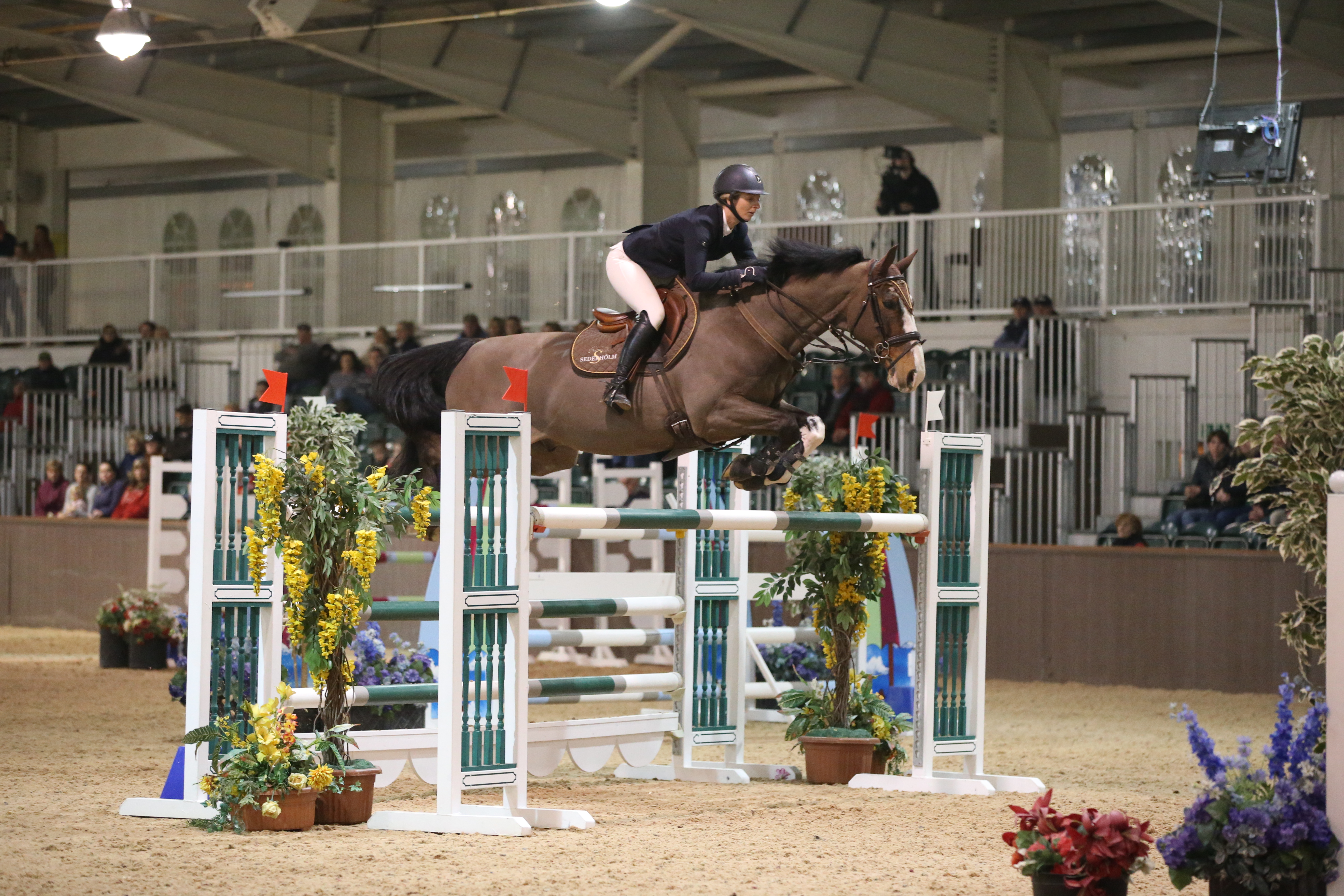 Ladies led the way in the Winter National 1.35m Championship with Helen Tredwell narrowly claiming victory over Nicole Pavitt in a tense jump-off.
The thirty-four starters were whittled down to eleven for the second round, Helen going forward with a double handful and set the standard with New Priory Stud's Funnycan. Her opening round was soon overtaken but Helen had honed her skills over the raised track and six horses later, she guided Ann and Colin Garratt's Sebastian VII into an unbeatable lead.
Helen has just returned from a two-week stint in Lier, Belgium, with the Unbelievable Darco x Animo 13-year-old Sebastian after finishing second twice in competitive 1.40m and 1.45m classes.
"He's on awesome form at the moment," said Helen. "He's actually a better horse outdoors – in Lier we had to jump indoors the first week due to the bad weather but the indoor there is massive and we went outdoors in the second week – but he knows Addington well as it is our local show."
Nicole Pavitt settled for second place on her mother Sandra's 9-year-old home-bred mare Paris 16 (Don VHP Z x Quo Vadis).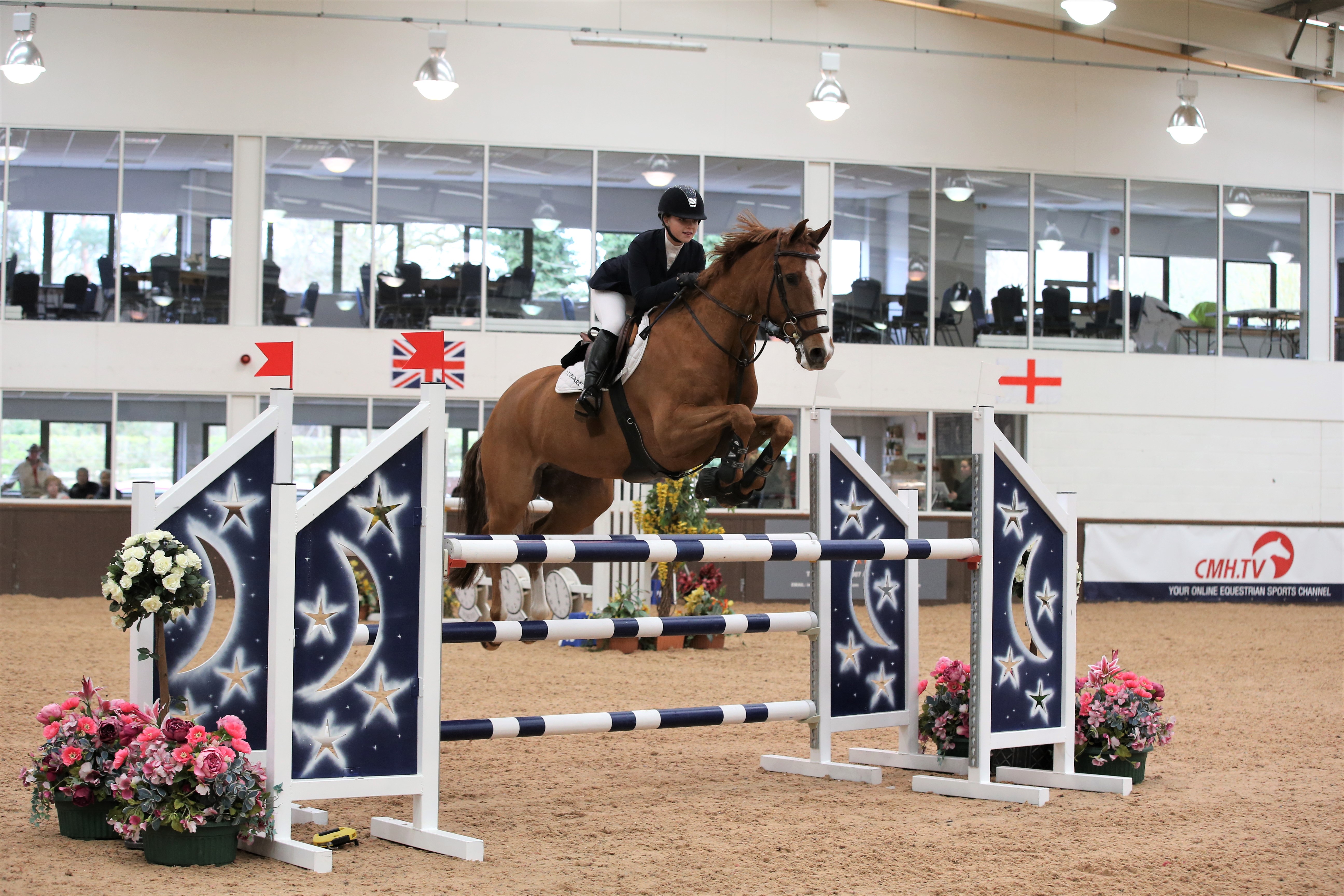 Alena Hughes claimed three of the top four places in the Winter Children on Horses Championship, including taking the title for the second consecutive year on the trusted Rainbow VI.
"I used this weekend as a warm-up for the Opglabbeek Youth Nations Cup in Belgium next week" said Alena, who won both qualifier and final on the Cato Z x Pouchka III 15-year-old Rainbow VI also finishing third on relatively new ride Grannuschka and fourth with C'Mon Girl.
Meredith Mindermann finished second in the four-horse jump-off with Prize Mix.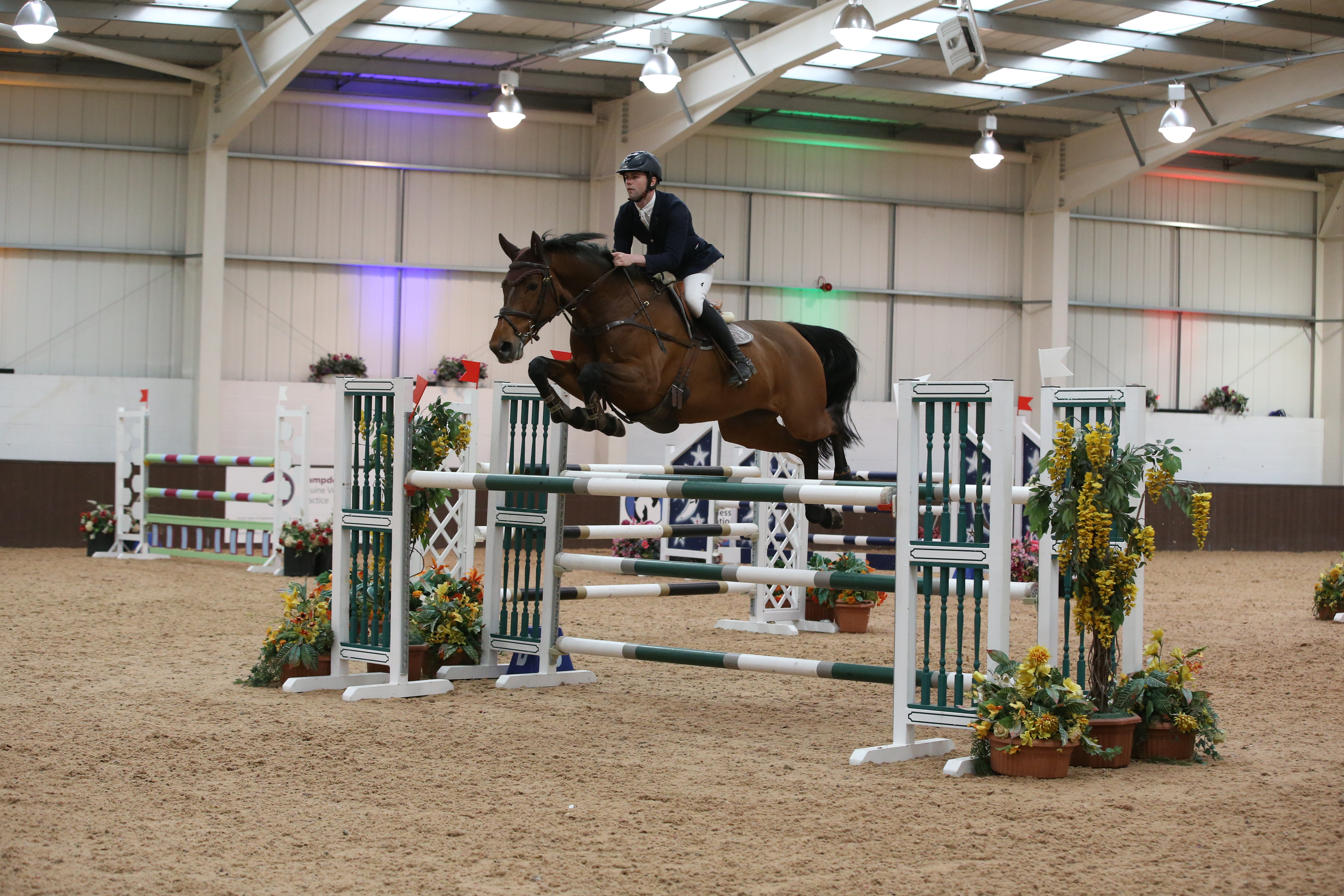 Ben Walker triumphed in a 13-strong jump-off by 1.13 seconds to take the Winter 7-year-old title on Emma Ziff's Heidiemorka, a Belgian-bred mare with Baltic VDL x Indoctro bloodlines produced for almost two years.
"She's a proper little jumper and naturally quick; she's always clocking on to the next fence and loves her job," said Ben.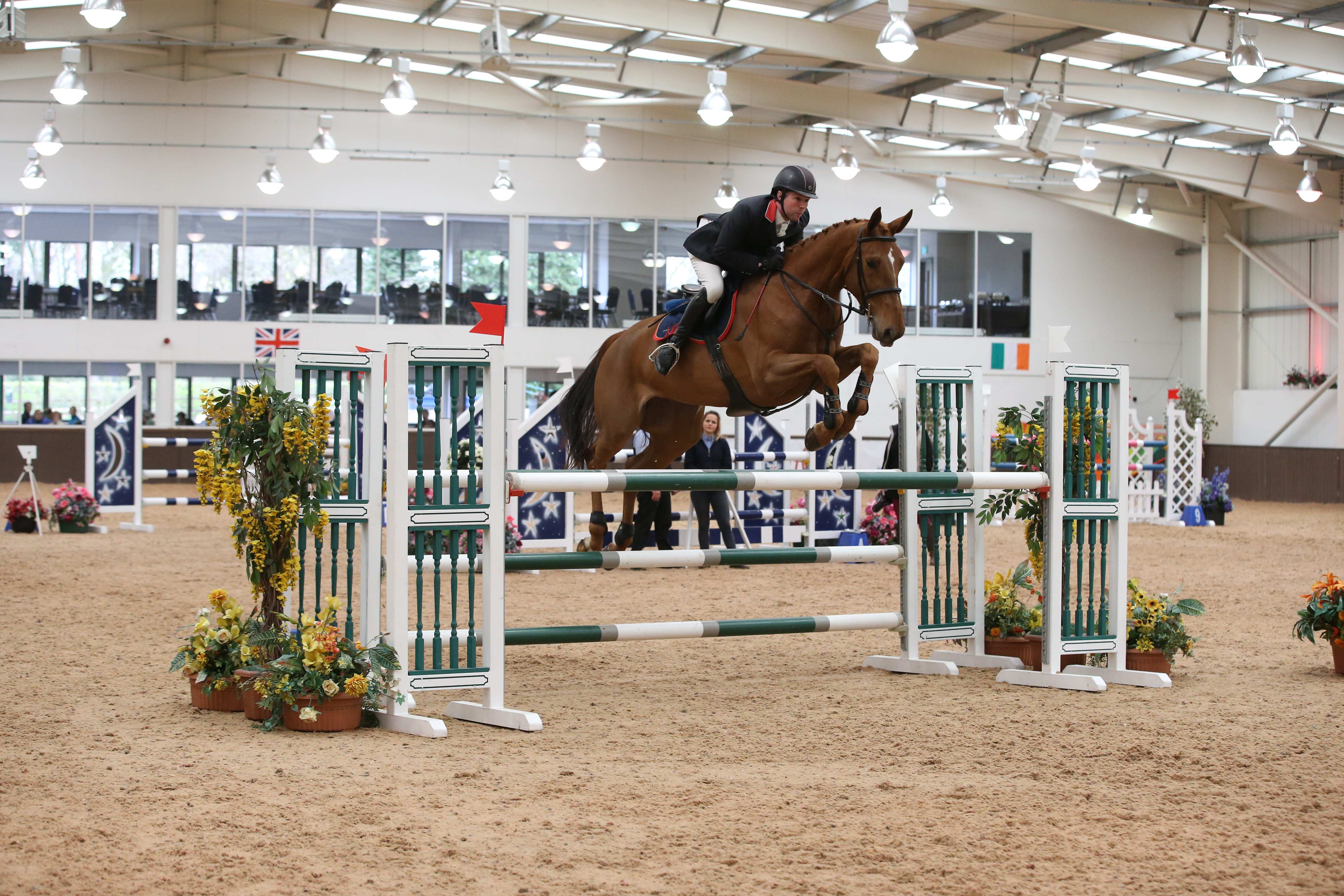 British breeding was boosted in the Winter 6-year-old final with the top two in a competitive jump-off bred in Britain. Mark Edwards' late round on Vicky Gillard's home-bred mare Ede Peasy (Edward x Gletscher) claimed victory by 0.39 sec. Phillip Miller finished second on Brendon Stud's Klaris Yee-Hah, a Don VHP Z daughter out of the Caretino Glory mare Sussex Caretino – a successful grade A mare herself with Phillip in the saddle.
Ede Peasy is very much like her name – easy.
"She's so straightforward, we broke her in as a three-year-old and she returned as a 5-year-old," said Mark. "She's always been a big-jumping mare and enjoys the job, now she's growing into herself."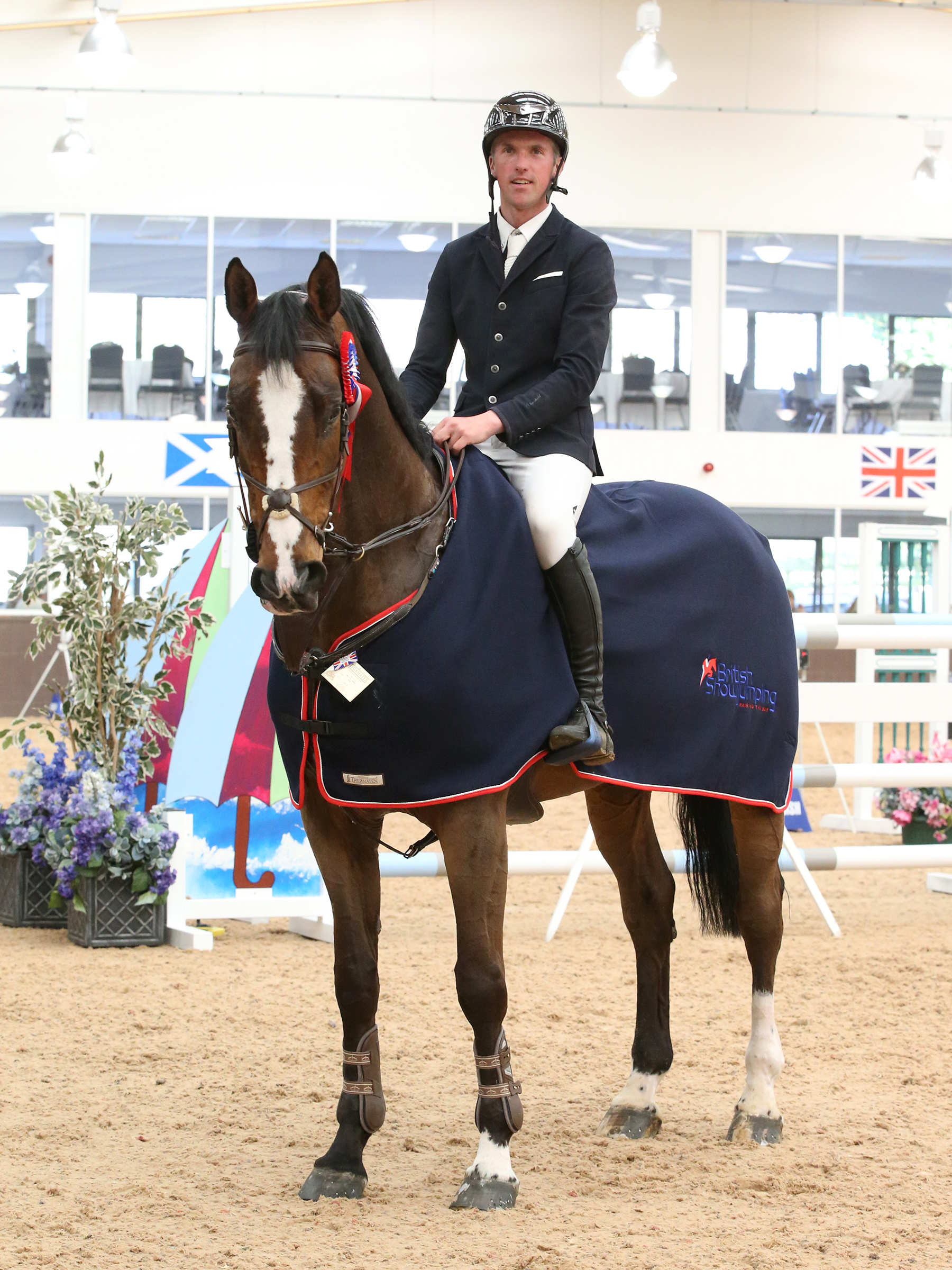 Dan Delsart outpaced all 13 rivals to take the Winter Grade C Final with almost three seconds to spare on Jacob Martin's Dutch-bred 9-year-old Gigolo Z.
"He's a gentle giant with a big personality who loves attention," said Dan, who got the ride 12 months ago when Jacob joined his yard under an apprenticeship.
"He's a big horse so indoors is not usually his speciality, but he's had a good season, stepping up to jump his first world ranking class at Liverpool International and the course here suited him – there were a few gallops and he liked it."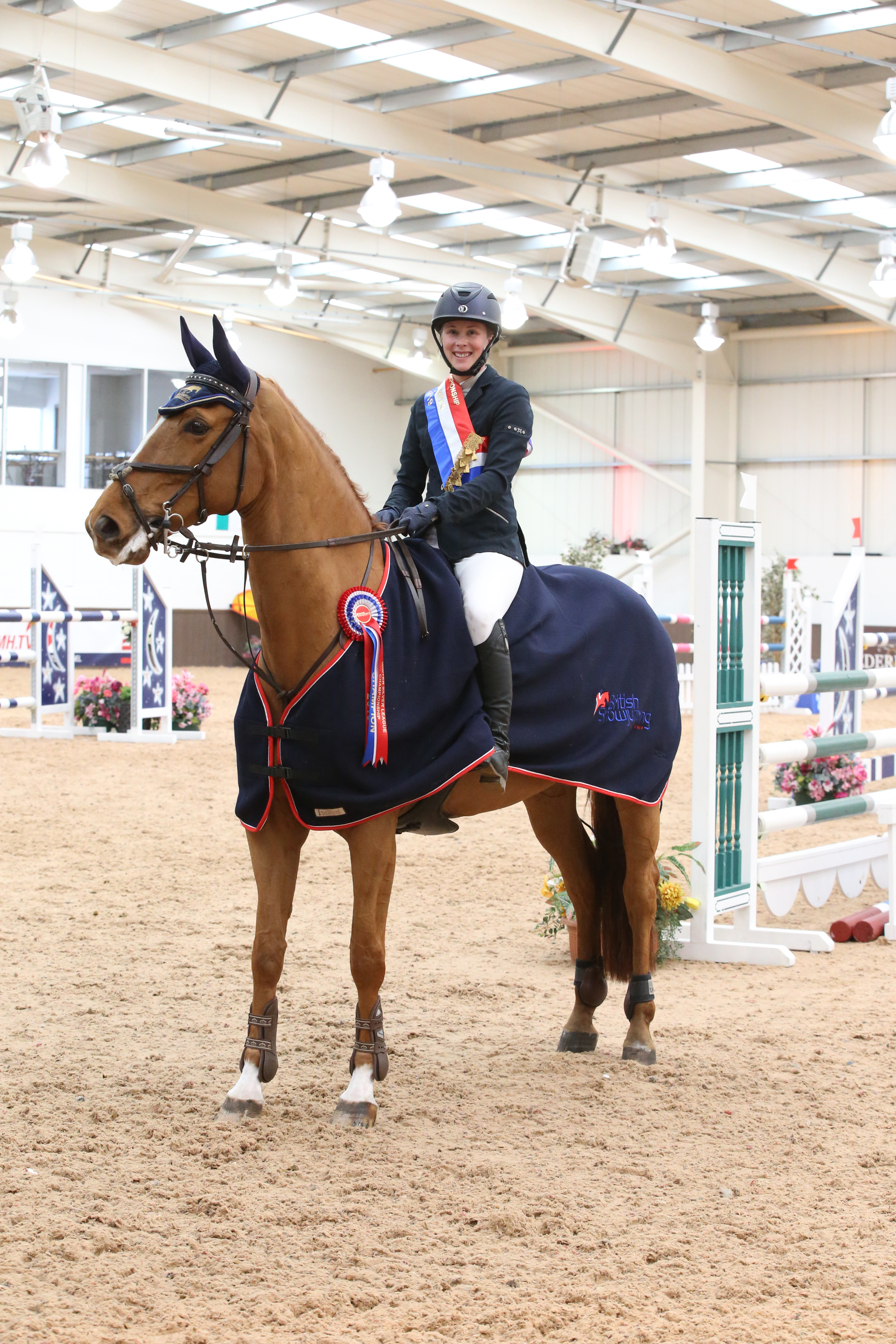 Stacey Cook secured victory in the National Winter Silver League Championship in a strong 22-horse jump-off with her home-bred Ninola.
"She's fiery and can be a typical chestnut mare but put a bridle on and she's a different horse – she loves to work and loves to jump even more," said Stacey on the 10-year-old by the Concorde stallion Victor Van Erpekom. "She's forward-thinking, always landing and moving so the flowing jump-off suited and she's so careful I could trust her and use her natural pace."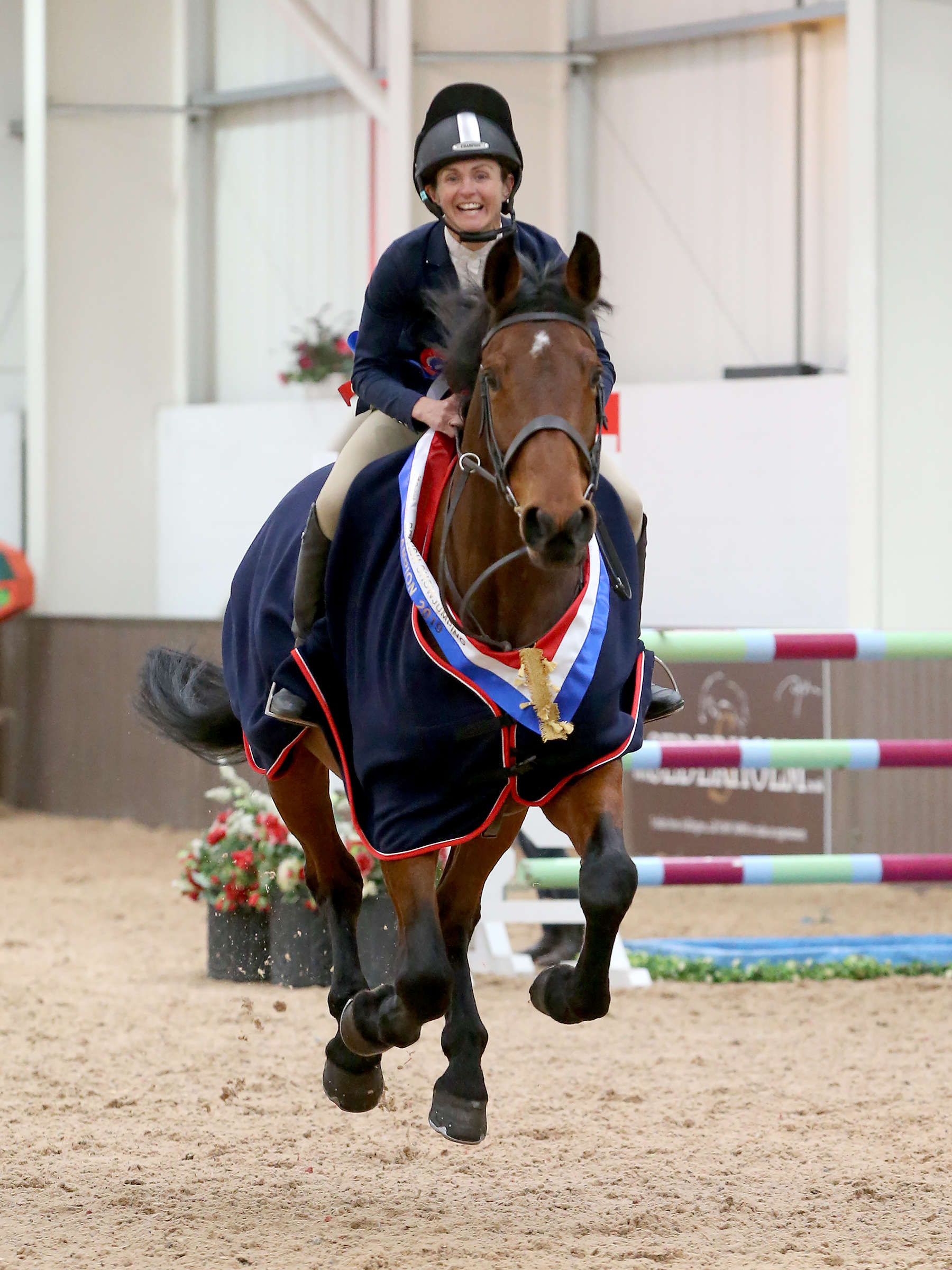 Southerly Roberts claimed the Winter Bronze League Championship for the second year running on the consistent Tinx. The pair held off 12 rivals with 2.43 seconds in hand.
A former HOYS working hunter contender for Southerly – she is now out of the class as a grade A – the Carnaval Drum 14-year-old Tinx was purchased from her breeders, showjumper Keith Doyle and his father Peter.
RESULTS
WINTER NATIONAL 1.35M CHAMPIONSHIP FINAL
1st Helen Tredwell & Sebastian – 0/0 41.98 seconds
2nd Nicole Pavitt & Paris 16 – 0/0 42.12 seconds
3rd Paul Barker & Dalton W – 0/0 43.23 seconds
4th Helen Tredwell & Funnycan – 0/0 44.26 seconds
5th Aimee Jones & Lilly IV – 0/0 47.69 seconds
6th Mark Edwards & Montreuxs Tale – 0/4 43.04 seconds
WINTER GRADE C FINAL
1st Dan Delsart & Gigolo Z – 0/0 37.20 seconds
2nd Samantha Oliver & Gluk – 0/0 40.13 seconds
3rd Alfie Bradstock & How's My Name – 0/0 41.08 seconds
4th Helen Tredwell & Hannelina – 0/0 41.58 seconds
5th Tracy Priest & Diara Sue – 0/0 50.97 seconds
6th Simon Crippen & Terasini – 0/4 39.04 seconds
WINTER 7-YEAR-OLD CHAMPIONSHIP
1st Ben Walker & Heidiemorka – 0/0 32.75 seconds
2nd Tim Davies Holiday VD Hazelhof – 0/0 33.88 seconds
3rd John Crippen & Tallulah V – 0/0 34.80 seconds
4th Colin Keeling & Renkum Olinthos – 0/0 37.87 seconds
5th Malcolm Aitken & Paria – 0/0 45.49 seconds
6th Josh Hutchins & Billy Alpen – 0/4 31.60 seconds
WINTER 6-YEAR-OLD CHAMPIONSHIP
1st Mark Edwards & Ede Peasy – 0/0 36.21 seconds
2nd Phillip Miller & Klarins Yee-Hah – 0/0 36.60 seconds
3rd Chris Whinnett & Little BC – 0/0 36.86 seconds
4th Helen Tredwell & Iowenna – 0/0 37.10 seconds
5th Josh Hutchins & Billy Skipper – 0/0 37.78 seconds
6th Myles Reeves & Gravity – 0/0 38.11 seconds
WINTER SILVER LEAGUE CHAMPIONSHIP
1st Stacey Cook & Ninola – 0/0 32.09 seconds
2nd Hannah Tiley & Amaryllis III – 0/0 33.46 seconds
3rd Emma Maguire & Master Geronimo – 0/0 33.80 seconds
4th Nina Emery & Colien – 0/0 33.89 seconds
5th Nick Edwards & Royal Trooper – 0/0 33.90 seconds
6th Ed Eltham & Don Onyx – 0/0 34.38 seconds
WINTER BRONZE LEAGUE CHAMPIONSHIP
1st Southerly Roberts & Tinx – 0/0 29.91 seconds
2nd Nigel Thorpe & Harmonie D – 0/0 32.34 seconds
3rd Maria Gomez Bada & Tornillo De Pravia – 0/0 35.65 seconds
4th Gemma Dennis & Cobracorde – 0/0 35.74
5th Katrina Beney & Zoey – 0/0 36.29 seconds
6th Deborah Scott-Garrett & Cofie Z – 0/0 37.84 seconds
WINTER CHILDREN ON HORSES CHAMPIONSHIP
1st Alena Hughes & Rainbow VI – 0/0 35.59 seconds
2nd Meredith Mindermann & Prize Mix – 0/0 37.78 seconds
3rd Alena Hughes & Grannuschka – 0/0 40.54 seconds
4th Alena Hughes & C'Mon Girl – 0/4 39.12 seconds
5th Sophie Wallace & Louisiana – 4 62.59 seconds
6th Phoebe Farman & Caruso D'Eres Z – 4 65.46 seconds
All images courtesy of Hoofprints Photography