Tuesday, July 25, 2017
Step up to Gold
Step up to Gold 2015/2016 Programme
Sport England and Newbridge Sport Horses funded programme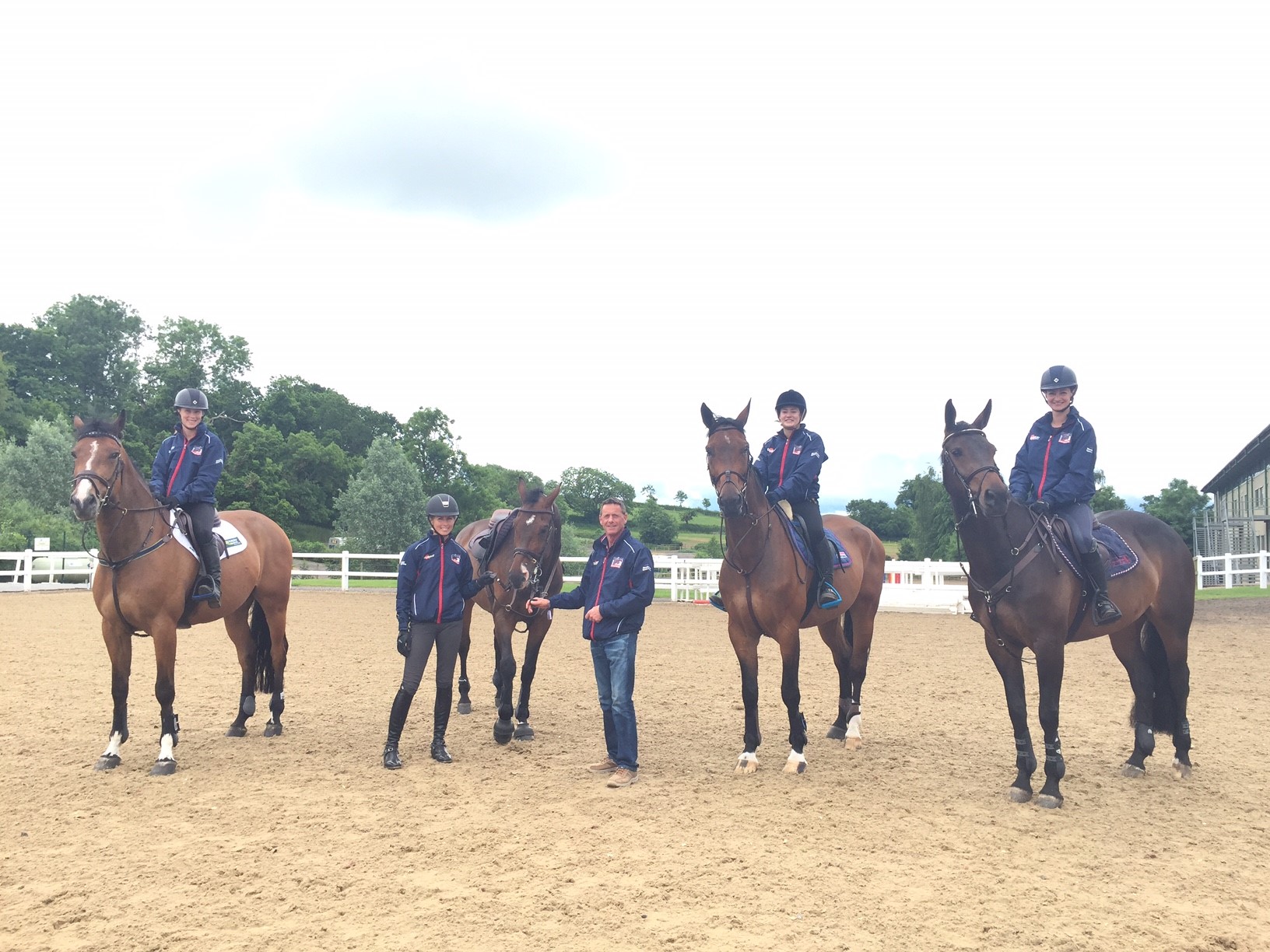 Aim:
Aimed at progressing and establishing riders at 1.35m/1.40m Gold League Level.
The programme will consist of:
National and regional training days with Matt Lanni and a regional coach.
Strength and Condition coaches working individually with riders to develop a training programme
Sport Science support including horse physio, saddle experts, veterinary talks, anti-doping talks and travelling abroad workshops.
Coach and organisational support at a national show abroad and an international show in the UK
Funding will cover training fees, sport science support, strength and condition coaches and some other associated costs such as entry fees and stabling.
Two riders will be selected from each region and will be assigned a regional coach to have ongoing training throughout the programme. The regional coaches are incorporated with the national training to allow consistency at training and shows. The riders are selected for a 1 year period.
Age
20-35
Eligibility
Not to be established at 1.40m+
A current British Showjumping member
A minimum criteria of results at 1.20/1.25m
Not to currently be involved in any other government funded training programme e.g., AASE, Excel
Not to have competed on any Junior, Young Rider or Senior British Teams.
Reside in England
Must fully commit to the programme and endeavour to be present at all training and show dates
Maximum selected
9
Programme Personnel
Justine Naylor- Programme Manager
Anna Garside – Programme Lead
Matt Lanni - Head Coach
Regional Coaches 2016/2017
North-Eve Staveley
Nicola Sheard
East-Edward Brook
West- Michael Jones
South-Lee Williams
Riders 2016/2017
Rachel Connor (Lancashire)
Phillip Curtis (South & West Yorkshire)
Lisa Jones (South & West Yorkshire)
Nicki Bates (Sussex)
Guy Elson (Kent)
Michaela Huntington (Essex)
Georgia Lovett (Warwickshire)
Katie Pytches (Leicestershire)
Lucy Turner (Leicestershire)
Selection Process

How to apply
Attend one of the four regional training and selection days through October. Complete an application form once applications open, if you are eligible your place at one of the sessions will be confirmed. From here 2 riders from each region (if applicable) will be selected.
Applications open August 2017. For more information please contact Anna Garside on 02476698810 or anna.garside@britishshowjumping.co.uk