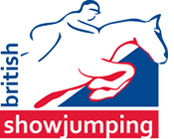 Tuesday, January 24, 2017
Coaching
Area 15 (North & East Yorkshire)

Area 15 Training North Yorkshire
24/10/16 - 24/10/16

Venue:
Pasture House Northallerton
Contact:
Hannah Barker
Instructor:
Hannah Barker
Information:
Flatwork with poles, work on distances or jump a full course £20 per person contact
Area 24 (Lincolnshire)

Coaches - Inside the mind of the course designer
24/03/17 - 24/03/17

Venue:
Arena UK
Contact:
Stephanie Toogood
Instructor:
Mia Palles Clark and Steve Williams
Information:
British Showjumping is offering regional CPD days during 2017 in place of the annual Coaches conference. Each region will run four days covering: Inside the mind of a course designer- Friend or Foe. This workshop is about developing courses and building fences to support horse and rider development Coach Camera Action. This workshop is to identify the value of using video apps to look at horses movement, support rider development and develop coaching programmes Children, parents and performance. This workshop will focus on working with pony riders and creating an environment to support learning for the whole team involved The pyramid of development. This workshop will focus on systematic observation and analysis of horse and rider using the scales of training for dealing with root causes rather than symptoms The Next East/East Midlands CPD Day will be Inside the mind of a course designer- Friend or Foe on the 24 March at Arena UK, Grantham. Steve Williams and Mia Palles-Clark will lead the sessions which will be classroom based in the morning and practical (in the indoor arena) in the afternoon. Topics will include: types of fence, horses vision, the impact of the course on rider development, analysing courses, course etiquette and course walks. Approx 10am-4.30pm £45 for BS members £50 for non-members To book please call Stephanie Toogood on 02476 698828 or complete and return the application form to stephanie.toogood@britishshowjumping.co.uk
Area 30 (Warwickshire)

2016 UKCC Level 3 course
25/01/17 - 13/06/17

Venue:
Onley Grounds Farm, Willoughby, Rugby, Warwickshire, CV23 8A
Contact:
Stephanie Toogood
Instructor:
Nicky Fuller, Matt Lanni & Paul Crago
Information:
Places are limited to 12 coaches. Workshop 1 & 2 = Wednesday 25th and Thursday 26th January. Workshop 3 & 4 = Monday 27th and Tuesday 28th March . Workshop 5 & 6 = Monday 8th and Tuesday 9th May. Workshop 7 & 8 = Monday 12th and Tuesday 13th June . Once you have confirmed your place on the course you must attend all 8 workshop days. Places are secured on a first come first served basis. A 'Screening' must be completed prior to confirming a place on the course; for details regarding the 'screening' please contact the Sport Team.
Area 41 (Gloucestershire)

UKCC Level 2 Assessment
06/02/17 - 06/02/17

Venue:
Summerhouse Equitation Centre, Bath Road, Hardwicke, Glouces
Contact:
Stephanie Toogood
Instructor:
Ros Morgan & Candice Williams
Information:
Final Assessment day for coaches who have attended the four UKCC Workshop days and have submitted their completed portfolio to British Showjumping Head Office. For further information and/or if you wish to secure a place on this assessment day please contact Stephanie Toogood. Nb. Places will be secured on a first come first served basis. Deadline to secure a place is three weeks prior to the assessment date. Subject to sufficient numbers.

Mixed Academy training open to all
05/03/17 - 05/03/17

Venue:
Rectory Farm
Contact:
Nicky Florence
Instructor:
Emma Slater
Information:
Fantastic opportunity to have some training with a guest coach who has completed an Elite caching programme, Open to all BS members £27.50 Non members £30.00
Area 49 (Dorset)

Dorset Academy Training
13/02/17 - 13/02/17

Venue:
Moreton Stables
Contact:
Wendy Foot
Instructor:
Targa Hammond
Information:
TO BOOK a SLOT visit the training page of our website http://www.britishshowjumpingdorset.co.uk/training.html PLEASE specify horse or pony and competing level on booking CLINIC FEE: Cost - £30 per horse/pony Groups of 4 Please note that for all British Showjumping training, photos may be taken and shared on face book and the regional webpages. If you do not want your child to be included in these photos please let the Coach know on the day and please let your Academy Coordinator or Anne Newbery - South West Development Officer- (Anne.newbery@britishshowjumping.co.uk) know in advance of the training.
Area 50 (Devon)

Devon Academy
11/03/17 - 11/03/17

Venue:
Brooke Farm
Contact:
Mandy Frost
Instructor:
Mandy Frost
Information:
Please contact Mandy for more information