LAURA SLOAN – SOUTH WEST SCOTLAND ACADEMY TRAINING COORDINATOR HANDS OVER THE REINS……….
Monday 17 December 2018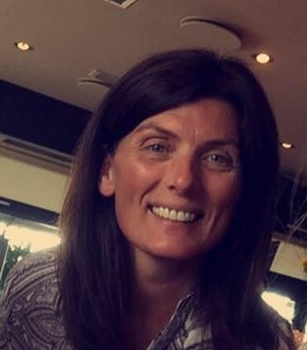 After six years in the voluntary role, Laura Sloan has decided to step down as the Training Coordinator for the South West Scotland Academy.
The super-efficient Laura has taken this academy under her wing and continued to expand and improve the academy over the years. Laura is one of the most organised people I know and has ensured the monthly training sessions at Morris Equestrian run to plan.
Laura has also run a very successful Christmas night every year where the riders get the chance to move around the coaches in 20-minute slots jumping some fun courses and playing some Christmas games on horseback. The coaches get spoiled too with lovely hampers made up by all the members. Everyone gets in the festive spirit.
Unfortunately, Laura was unable to make it to her very last night and her favourite night of the year, the Christmas party due to being involved in a car accident on her way to the Academy session! We are all relieved Laura is okay if very shaken up from her ordeal. Laura was adamant the night went ahead without her and the members and coaches all had a fantastic time.
I have worked closely with Laura over the six years and cannot begin to thank her for her support with me, all the children and parents within the Academy and the coaches. Laura has been a pleasure to work with and I can speak for everyone at the South West Scotland Academy that she will be sorely missed by all and her hard work will not be forgotten.
All of South West Scotland Academy wish Laura all the success in her future projects.
Thank you, Laura.
Laura has handed over the reins to our New Training Coordinator, Lesley Davidson. A big thank you to Lesley for stepping into the role to ensure the Academy continues.