Scottish Champions Tour 2019
Thursday 07 March 2019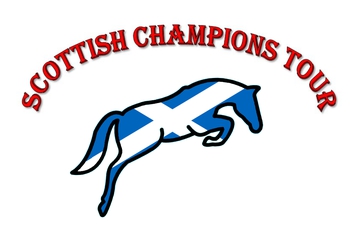 Thank you to all of the supporters and sponsors of the SCT League and Final. Here's a summary list of the exciting prizes on offer:

Each of the qualifier winners will receive a Hendry Equestrian SCT Cap, those placed in the top 3 will get one of the special Kirkton Equestrian Centre rosettes.

Come July, win either of the Points Leagues and you will get a trophy from Avonmill Equestrian and a show rug from Sandie Robertson. The top 3 will get a saddlecloth from Williams Sporthorses, Champagne from Linda Stronach, Blairs Equestrian and a photograph from Sinclair Photography.

Win the Final in July and you will get one of three holidays – 1 week in a Florida Villa from KS Equestrian or a 2 day break at Carrshill Luxury Safari Tents/Central Scotland Glamping or a 2 night stay for 2 people at Glenmorston Townhouse Hotel, Inverness. The winners will also receive a show rug from Concordia Countrywear and 2 tickets for the Liverpool International Horse show.
The top 3 in the final will also get a saddlecloth from The Sign Co, Champagne from David Brown Equine dentist and a photograph from Sinclair Photography.