Dodson & Horrell 1.15m National Amateur Second Round at Scottish National Equestrian Centre
Thursday 19 September 2013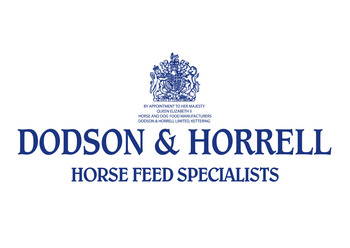 The Scottish National Equestrian Centre in Broxburn, West Lothian held a Dodson & Horrell 1.15cm National Amateur Second Round on Saturday 14th September 2013. The four combinations that came forward to compete in this second round all collected one of the direct qualifying places on offer for the Dodson & Horrell National Amateur Championships, which take place at Aintree Equestrian Centre in Liverpool during the 14th – 17th November 2013.
The winner of this second round was 24 year-old Jane Ault from Scarborough, North Yorkshire and she won on board Triomf L, a 13 year-old bay mare owned by Joanne Fairbrother. The combination jumped two clear rounds in a fantastic time of 35.96 seconds to clinch victory.
Declan Irvine (20) from Lesmahagow, Lanarkshire took second place on Richard Duncan's 7 year-old liver chestnut mare, Curra Glas. This pairing stopped the clock on 37.40 seconds to secure a top two finish.
Third was taken by 50 year-old Luana Cecchini from Lasswade, Midlothian, who competed on her own 12 year-old chestnut gelding, Rough Diamond. Luana produced two immaculate clears from her mare, eventually clocking a time of 38.12 seconds.
One additional rider also achieved their qualification for the Dodson & Horrell 0.90cm National Amateur Championship Final.
Scottish National Equestrian Centre – Saturday 14th September 2013
Dodson & Horrell 0.90cm National Amateur Second Round Results
1st Jane Ault & Triomf L – 0/0 – 35.96 seconds
2nd Declan Irvine & Curra Glas – 0/0 – 37.40 seconds
3rd Luana Cecchini & Rough Diamond – 0/0 – 38.12 seconds
4th Laura Whitfield & Wonder Z – 0/0 – 43.07 seconds
NB: Qualifications will be updated pending grading of results.
Dodson & Horrell:
Dodson & Horrell Ltd has been leading the way in equine nutrition for over 70 years, pioneering manufacturing methods and promoting nutritional research. The Dodson & Horrell range of high quality guaranteed horse feeds includes over 45 products for leisure and competition horses as well as feeds suitable for the breeding and racing industry. Dodson & Horrell also produce more than 25 different equine supplements and herbs. All of our products are supplied through a network of feed merchants in the UK and Europe, and exported throughout the world.
In addition to our successful horse feed range Dodson & Horrell also manufactures Chudleys Pet Foods and the Countryside Range.
For further information, please visit www.dodsonandhorrell.com or call us on 01832 737300.