Phoebe Farman takes the top spot in the Blue Chip Pony Newcomers Second Round at Keysoe Equestrian Centre
Tuesday 08 June 2021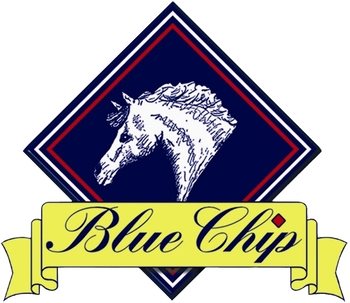 The Blue Chip Pony Newcomers Second Round took place on Saturday during the Pony Premier Show at Keysoe Equestrian Centre in Bedfordshire and it was 15 year-old Phoebe Farman who landed at the top of the leader board with Tracy Priest's 10 year-old grey gelding, Teachmor Joey.
Sixty-three combinations came forward to take on David Cole's track and just ten of these went through to the third round where all eyes turned to the clock. Phoebe from Cranleigh, Surrey had speed on her side as she cruised through the finish line with a lightening fast treble clear in 40.67 seconds.
Keysoe Equestrian Centre – Saturday 5th June 2021
Blue Chip Pony Newcomers Second Round
1st Phoebe Farman & Teachmor Joey – 0/0/0 – 40.67 seconds
2nd Charlotte Bevan & Victory Day II – 0/0/0 – 44.03 seconds
3rd Drew Ross & Moon Man – 0/0/0 – 45.25 seconds
For the full results click here
For the list of qualified riders so far click here.
NB: Results pending official grading.
Blue Chip:
Blue Chip Feed Ltd produce the highest quality feed balancers and supplements available in the UK; there is a feed balancer for every stage in a horse's life to ensure optimum health and well-being. Blue Chip products are exported worldwide. For more information please visit www.bluechipfeed.com.