Dodson & Horrell 0.90cm National Amateur Second Round at Pyecombe Horse Show
Friday 20 September 2013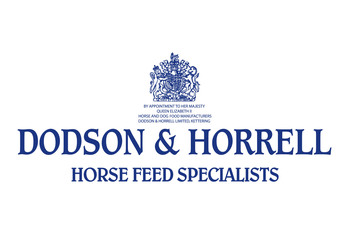 The Dodson & Horrell 0.90cm National Amateur Second Round at Pyecombe Horse Show in Pyecombe, West Sussex on Saturday 14th September 2013 attracted a total of thirty-one starters.
All of the competitors that came forward to compete in this second round were all hoping to collect one of the direct qualifying places on offer for the Dodson & Horrell National Amateur Championships, which take place at Aintree Equestrian Centre in Liverpool during the 14th – 17th November 2013.
Of the thirty-one starters, twenty-five combinations made it through into the jump off. All of those who were competing in the jump off were aiming to produce a double clear and eleven combinations duly achieved this.
Deborah Bateson (48) from Wokingham, Berkshire won this second round on her own 12 year-old bay gelding, Ard Racket. The combination produced the only sub 35.00 seconds double clear of the class to take victory in 34.79 seconds.
Second place was taken by 24 year-old Nicola Steed from Heathfield, East Sussex, who rode her own 10 year-old dun gelding, Dun Like This. This combination secured their double clear in 35.11 seconds.
Third place went to 16 year-old Imogen Smithson from West Sussex. Imogen rode Lucky Nederland, an 11 year-old black mare owned by Donna Smithson and the combination produced two immaculate clears, finishing on a time of 35.26 seconds.
Nine additional riders also achieved their qualification for the Dodson & Horrell 0.90cm National Amateur Championship Final.
Pyecombe Horse Show – Saturday 14th September 2013
Dodson & Horrell 0.90cm National Amateur Second Round Results
1st Deborah Bateson & Ard Racket – 0/0 – 34.79 seconds
2nd Nicola Steed & Dun Like This – 0/0 – 35.11 seconds
3rd Imogen Smithson & Lucky Nederland – 0/0 – 35.26 seconds
4th Kirsty Welch & Walfried – 0/0 – 35.37 seconds
5th Jane Pottle & Elles Extreme – 0/0 – 35.59 seconds
6th Deeann Smith & Veronique H – 0/0 – 35.80 seconds
7th Lucy Barclay & State Of Independence – 0/0 – 36.35 seconds
8th Abigail Groves & Taal – 0/0 – 36.38 seconds
9th Lucinda Langhorne & Sapphire – 0/0 – 36.49 seconds
10th Lorraine Holloway & Chinnor Hamlet – 0/0 – 38.75 seconds
11th Kate Whattam & Little Prince II – 0/0 – 40.81 seconds
12th Jack Moore & Wanulit – 0/4 – 32.98 seconds
NB: Qualifications will be updated pending grading of results.
Dodson & Horrell:
Dodson & Horrell Ltd has been leading the way in equine nutrition for over 70 years, pioneering manufacturing methods and promoting nutritional research. The Dodson & Horrell range of high quality guaranteed horse feeds includes over 45 products for leisure and competition horses as well as feeds suitable for the breeding and racing industry. Dodson & Horrell also produce more than 25 different equine supplements and herbs. All of our products are supplied through a network of feed merchants in the UK and Europe, and exported throughout the world.
In addition to our successful horse feed range Dodson & Horrell also manufactures Chudleys Pet Foods and the Countryside Range.
For further information, please visit www.dodsonandhorrell.com or call us on 01832 737300.