CABIN EC - PONY SHOW – SATURDAY 3RD APRIL 2021
Wednesday 31 March 2021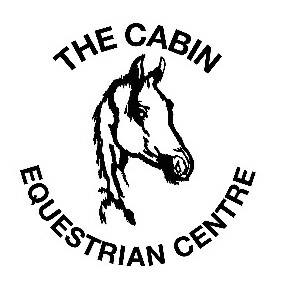 CABIN EC - PONY SHOW – SATURDAY 3RD APRIL 2021
PLEASE ADHERE TO ALL COVID-19 PROTOCOLS THROUGH BRITISH SHOWJUMPING, THE SCOTTISH GOVERNMENT, HORSESCOTLAND AND THE VENUE.
EHV-1 SELF CERTIFICATION FORM MUST BE COMPLETED AND EMAILED TO CABIN 24 HOURS PRIOR TO THE SHOW DAY.
Cabin EC – Saturday 3rd April - Pony Show 10am Start
Full schedule on British Showjumping Website Show Calendar
Open to Pony riders only
Tickets to ride for non members can be purchased online (priority given to British Showjumping members entries at this time)
Online Entries and Payments on via Equilive and close Wednesday 31st Mar 12 noon.
| | | | | | |
| --- | --- | --- | --- | --- | --- |
| 1 | 10:00 | Club 60cm Ponies | | | £10.00 |
| 2 | - | Club 70cm Ponies | | | £10.00 |
| 3a | - | Pony British Novice First Round | 80cm | Single Phase | £13.00 |
| 3b | | Pony Intro 80cm Open | 80cm | Single Phase | |
| 4a | - | Pony Discovery First Round | 90cm | Single Phase | £13.00 |
| 4b | | Pony Intro 90cm Open | 90cm | Single Phase | |
| 5a | - | 138CM | 1.00m | Single Phase | £14.00 |
| 5b | | 128CM | 90cm | Single Phase | |
| 6a | - | Blue Chip Pony Newcomers - First Round | 1.00m | Single Phase | £15.00 |
| 6b | | Pony 1.00m Open (inc. Pony Restricted Rider 1.00m Qualifier) | 1.00m | Single Phase | |
| 7a | - | 138CM | 1.10m | Single Phase | £15.00 |
| 7b | | 128CM | 1.00m | Single Phase | |
| 8a | - | Pony Foxhunter First Round (Inc. The Pony Restricted Rider 1.10m Qualifier) | 1.10m | Single Phase | £15.00 |
| 8b | | Junior 1.10m Open (inc Pony Restricted Rider 1.10m Qualifier) | 1.10m | Single Phase | |
| 9 | - | Junior 1.20m Open | 1.20m | Single Phase | £15.00 |