horsescotland update and approved equestrian guidance
Wednesday 31 March 2021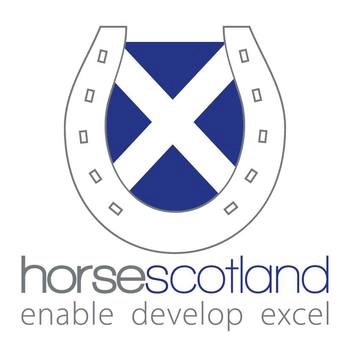 Update from horsescotland:
This guidance is effective from 5th April. For the time being, there is very little change to the current guidance issued on 12th March.
Thank you for your continued patience whilst we seek clarification on a number of ongoing specific points of detail around future guidance, particularly around wider travel for over 18's. We fully expect to have clarification prior to 26th April and will provide updates as soon as possible.
The key updates within the new guidance document are as follows:
Outdoor contact sport is temporarily permitted for under 18's only, to allow activity to start.
Under 12's outdoor sport bubbles are subject to a maximum of 30 people, including coaches.
12-17 year olds outdoor sport bubbles are subject to a maximum of 15 people, including coaches.
Only under 12 outdoor contact sport and activity will be permitted.
Adult indoor individual exercise only. Indoor group exercise is permitted however household numbers will apply i.e. 4 people / 2 households.
Outdoor bubbles can have a maximum of 30 participants. Multiple bubbles should not come into contact or cross over with each other before, during or after activity.
Indoor adult non-contact group activity can restart.
Maximum bubble sizes are still to be confirmed for Levels 0-2. This is currently under review by Scottish Government.
Level 3 and below:
The maximum of 200 people per day limit is currently being reviewed by Scottish Government. Clarity on larger event guidance is also being sought and how bubbles will work in this context.
The use of the term 'gym' (used in the Scottish Government timeline) will be updated to make it clear that this relates to indoor sports facilities and includes sports halls, swimming pools etc.
We will provide updated guidance prior to 26 April and will include any relevant changes at that time.
horsescotland equestrian guidance document