Richard Nichol secures first place in the Nupafeed Supplements Senior Discovery Second Round at Church Farm Equestrian
Monday 10 May 2021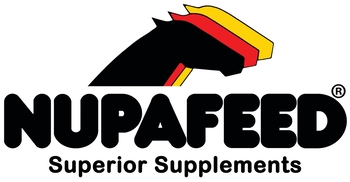 With the only triple clear of the class Richard Nichol from Ivegill, Carlisle secured first place in the Nupafeed Supplements Senior Discovery Second Round at Church Farm Equestrian on Sunday riding his own 13 year-old black gelding, Tarnside Globetrotter.
Twenty-five competitive riders came forward at the start of the class but after two tough rounds of showjumping only eight remained to take on the final jump off track. Keeping a cool head, Richard jumped an accurate round to cross the finish line with a triple clear in 42.80 seconds.
Church Farm Equestrian – Sunday 9th May 2021
Nupafeed Supplements Senior Discovery Second Round
1st Richard Nichol & Tarnside Globetrotter – 0/0/0 – 42.80 seconds
2nd Amy Morton & Hold up Diamond – 0/0/4 – 41.48 seconds
3rd Katie Lidley & Llotte Penny Blue – 0/0/4 – 42.62 seconds
For the list of qualified riders so far click here.
NB: Results pending official grading.
Nupafeed Supplements:
Imported from Germany, Nupafeed supplements combine advanced scientific research with the highest quality ingredients to make their products truly unique. The Nupafeed range includes: the highly acclaimed MAH® Calmer, Flex GLM (Green Lipped Mussel) joint supplement and Staying Power to aid energy, strength and stamina. Used by top professionals, including John Whitaker and Ben Maher, Nupafeed products are permitted for competition and are available by mail order. Nupafeed aims are to ensure an unbeatable quality of product, supplied with friendly and honest advice. The team have experience assisting customers who represent all levels of horse ownership. For more information, visit www.nupafeed.co.uk.